Compellent Deploys Storage Software to Simplify Server Management
Company's Server Instant Replay Automated Boot-from-SAN Application Delivers Significant Infrastructure, Administrative Savings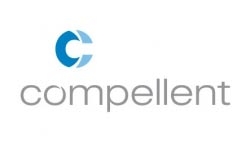 Minneapolis, MN, March 27, 2007 --(
PR.com
)-- Compellent is simplifying IT management for enterprise customers with enhanced software that can help streamline server deployment, available with the company's Storage Center storage area network (SAN) today at no additional cost.
The software, Server Instant Replay, automates booting servers from the SAN without requiring third-party applications, server disk drives or server-based software. Compellent designed Server Instant Replay to eliminate the technical restrictions and costs that typically prohibit organizations from booting servers from a SAN, while providing significant savings in administrative resources and infrastructure costs.
With Server Instant Replay's ability to seamlessly make a copy, or snapshot, of the server image, customers can also quickly recover failed servers or redeploy an unlimited number of servers for new uses such as application testing.
Unlike users of competitive products, more than 90 percent of Compellent's customers are using Storage Center's integrated boot-from-SAN support. In response to requests for simpler tools and more automation, Compellent is broadening its support with today's launch of the Server Instant Replay wizard.
By not requiring customers to purchase, power or cool server disk drives, Compellent's innovative software can save customers time and money. Using Server Instant Replay, customers can save approximately $2,800 in hardware and administrative costs per server in the first year of operation, and save more than $166,000 to deploy and maintain 25 servers over three years.
"Surprisingly there are many end users that don't boot from SAN because of the complexity that is involved," said Tony Asaro, senior analyst with Enterprise Strategy Group. "The Compellent approach is to make it a no-brainer process that is wizard-driven and leverages their best-in-class snapshot technology. There is a great deal of value performing boot from SAN including managing server images, upgrades, disaster recovery and also reducing power and cooling costs. The easier it is to implement the more users will embrace it."
To streamline server consolidation efforts, customers can also seamlessly integrate with Microsoft, VMware and Novell virtualization software to host multiple virtual servers on one physical server--all booting from a single Compellent SAN.
Redefining the Impact Enterprise Storage Has on Server Management
Compellent designed Server Instant Replay to be intuitive. After a server is completely configured with operating system, applications and other data, a software wizard guides a storage or server administrator to copy the server's configuration, its gold image, in six easy steps. Booting and provisioning other servers from the gold image stored on the Compellent SAN can take less than 15 minutes using the Storage Center management console.
Compellent's Boot from SAN customers have increased efficiency and lowered the cost of acquiring and maintaining their IT infrastructure. Server Instant Replay promises to further ease their server management tasks through increased automation. For example, Munder Capital, an investment firm with $28.3 billion in managed assets, has saved thousands of hours in administrative time by booting 120 servers from its Compellent SAN.
"Compared to our previous SAN, Compellent's automated tools makes booting and recovering our Windows, Linux, and other servers a process that takes just minutes not hours," said Mike Dufek, director of information systems for Munder Capital. "Provisioning servers from the Compellent SAN has saved us about 3,000 staff-hours of productivity over the past three years, and freed the IT team to focus on helping our clients' grow their financial portfolios."
"Compellent is committed to helping enterprise customers gain better efficiencies, streamline operations and slash costs throughout their data center," said Bruce Kornfeld, vice president of marketing for Compellent. "Server Instant Replay is another breakthrough technology from Compellent that can completely redefine the impact storage has for customers—and at no additional charge."
Compellent Server Instant Replay is included with Storage Center version 3.5 available worldwide today. No server licensing fees are required. For more information, visit www.compellent.com/boot.
About Compellent
Compellent delivers affordable, modular storage solutions exclusively through business partners that provide companies of all sizes enterprise storage capabilities without big system costs or complexities. Designed by network storage and virtualization pioneers, Compellent enables any business to cut storage expenditures in half, recover from data hazards within minutes, scale to any capacity across any technology and easily manage its storage without adding staff. Headquartered in Eden Prairie, Minn., Compellent has raised more than $53 million in financing from leading investors including Cargill Ventures, Centennial Ventures, Crescendo Ventures, El Dorado Ventures and The Nomura Group. For more information, visit www.compellent.com.
###
Contact
Compellent Technologies
Rob Davis
612-338-3900
www.compellent.com

Contact