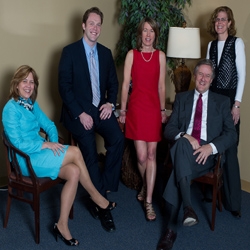 Southbury, CT, October 01, 2011 --(
PR.com
)-- Sandler Training, Southbury, CT, a leading provider of non-traditional professional training, announced today that it has opened an office in Farmington, CT to offer local training and support services to its fast growing base of customers and prospects in the region. The success of Sandler's unique training methodology for Professional Leadership, Management, Sales and Customer Service Training has driven the need for expansion in spite of a challenging economic environment.
"We have seen significant growth in our customer base and the level of interest in our organization as our current clients recognize that reinforcement and a non-traditional approach to training have prompted lasting changes and improvements giving them a competitive advantage in spite of today's economy," said Ed Schultek, President and Owner of Sandler Southbury.
Organizations throughout Connecticut have enjoyed proven return on their training investment dollars after joining Sandler Southbury, as Sandler recognizes and capitalizes on the role reinforcement plays in permanent and lasting change and improvement. Through in-depth analysis of one's own behavior, attitude and techniques, Sandler clients learn to identify the same in others allowing them to create a highly effective approach to handling prospects, clients and co-workers in a way that promotes long-term success.
Sandler Training is the global leader as a provider of Leadership, Management, Sales and Customer Service Training. Sandler has been a leader for more than 40 years, operates more than 250 training centers in the U.S. and over 30 countries around the globe and has been translated into 18 languages. Among its many achievements, Sandler® has been awarded the #1 ranking for training programs by independent sources for the last 10 consecutive years. Sandler Training is considered one of the most innovative professional training organizations in America.
Sandler Training in Southbury, CT is located at 574 Heritage Road, Suite 200 and in Farmington at 2 Bridgewater Road, Suite 105. Please contact Sandler by phone: 203-264-1197 or email: Cindy.Mickune@Sandler.com
###