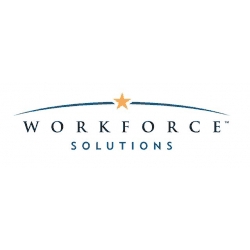 Salt Lake City, UT, April 24, 2007 --(
PR.com
)-- Workforce Solutions, a professional employer organization (PEO), that maintains its corporate headquarters in Salt Lake City, is celebrating its 10th anniversary this month. The company also has offices in Albuquerque, Atlanta, Las Vegas, Portland and in the San Francisco Bay area (Stockton and Menlo Park).
The company was co-founded in April 1997 by Charles R. "Rick" Cambra, who serves as Workforce Solutions' CEO.
"PEOs represent a major trend in today's economy, especially with the growing number of small to medium-sized businesses. A PEO handles a variety of human resource needs for these businesses, including personnel management, health benefits, workers' compensation claims, payroll, payroll tax compliance and unemployment insurance claims. Simply stated, a PEO acts as a human resource department for the company, allowing its clients to focus on generating revenue and income," Cambra said.
"Once Workforce Solutions contracts its services with a particular business, that business' employees technically become employees of Workforce Solutions. Since Workforce Solutions has hundreds clients and thousands of employees under its umbrella, we're able to put together personnel packages that are often comparable to those of large companies," Cambra added.
As a PEO, Workforce Solutions now has employees in 43 states and six countries.
###