Simple Safety Meeting Talks
Simple Safety Meeting Talks, from SafetyBanners.org. Simple Safety Meetings are short, concise, shift level safety meetings that are easy to administer by an untrained supervisor.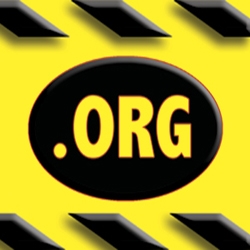 Memphis, TN, January 20, 2012 --(
PR.com
)-- America's largest manufacturer of industrial workplace
safety banners
, SafetyBanners.Org, has released a new approach to shift level industrial safety talks:
Simple Safety Meetings
. A Simple Safety Meeting is designed to be administered by a shift supervisor who is not trained in either presenting or speaking in front of a group. The approach is so focused, clear and concise that the supervisor can conduct the meeting by merely having the employees read the safety meeting topic and then asking the supervisor only for clarification or understanding how it relates to their specific work environment.
Best of all, the Simple Safety Meetings are free and can be downloaded from their Safety Banners site: SafetyBanners.org. A simple safety meeting contains three components:
1.) The safety meeting topic content,
2.) A Participant Sign In / Attendance form,
3.) A leader's guide / recommended approach.
Simple Safety Meetings will grow over time with the addition of 2 to 4 topics per month until the majority of American industrial safety issues have been covered. Plus, Safety Hazard Assessment Forms are also available for free on their site. SafetyBanners.Org is creating these Simple Safety Meetings as a benefit to it's over 6,000 customers who use safety banners from the company to increase the safety awareness at their facility.
Located in Memphis, Tennessee, SafetyBanners.Org is America's largest manufacturer of industrial workplace safety banners serving over 6,000 safety professionals, over 83% of the Fortune 500 and our U.S. Military world wide.
###
Contact
SafetyBanners.Org
Bob Metz
901-759-0932
www.safetybanners.org

Contact