Executive Impact Group Marks 10 Years with New Web Site & Social Media
Executive Impact Group Celebrates 10 years with New Web Site & Social Media Platforms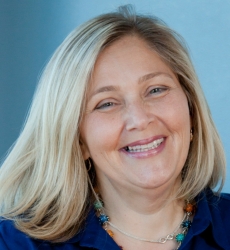 San Francisco, CA, March 22, 2012 --(
PR.com
)-- Executive Impact Group (EIG) a San Francisco based international advisory company is celebrating ten years in business with the launch of a new web site at www.execimpactgroup.com including social media platforms on Twitter @ExecutiveMpact, Linked In and Facebook.
"During the past decade EiG has successfully collaborated with CEOs, Founders and boards of directors at startups, emerging companies and Fortune 100 corporations in navigating their growth strategies effectively, especially in the area of human capital. Today, more than ever, companies are faced with organizational challenges that require a new type of leadership tools and insights to guide their teams to the next level. EiG provides our client partners with custom solutions ranging from initial startup operations to CEO executive coaching to organizational transformation services," stated Hagit Glickman, EiG's CEO.
Executive Impact Group has served as trusted advisors to leading edge biotech, technology, healthcare and life sciences companies including Novartis, Takeda, Calithera Biosciences, Proteolix, Salorix, Healthcare.com, Genius, and Blaze Mobile.
Founded in 2002 by veteran entrepreneurs and CEOs, Executive Impact Group mission is "Providing innovative human capital and business solutions that positively impact startups and growth companies globally," according to Chairman Mike Ryan. "We have established EiG as a trusted advisor to company leaders across the globe and we look forward to continuing our impact for decades to come."
About Executive Impact Group (EiG)
Executive Impact Group (EiG) based in San Francisco, California provides growth companies, entrepreneurs, venture capital and Fortune 500 companies with startup solutions, executive coaching, management advisory and leadership services. EiG serves the healthcare, biotech, technology and life sciences industries. For more information please visit
www.execimpactgroup.com
Contact:
Hagit Glickman, Ph.D.,
CEO
Executive Impact Group
San Francisco, CA U.S.A.
415-821-9994
Follow on Twitter:@DrHagit @ExecutiveMpact
Contact
Executive Impact Group
Mike Ryan
415-821-9994
www.execimpactgroup.com
www.twitter.com/HealthcareGuru

Contact