Godwin Ronquillo PC Adds New Shareholder
Kelli L. Rule Joins Godwin Ronquillo PC Family Law Section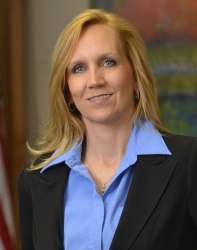 Dallas, TX, April 27, 2012 --(
PR.com
)-- Godwin Ronquillo PC, the noted Texas litigation and appellate law firm, with offices in Dallas and Houston, is proud to announce the addition of new Shareholder, Keeli L. Rule. Ms. Rule has joined Godwin Ronquillo's Family Law Litigation practice group.
"We are very pleased to welcome Keeli to Godwin Ronquillo. She is a true professional with deep roots in the legal system, who will be a strong advocate for her Family Law clients," said Donald E. Godwin, the Chairman and CEO of Godwin Ronquillo.
Ms. Rule's knowledge in the family law field adds capability and depth, both inside and outside of the courtroom, to the Godwin Ronquillo team. Licensed to practice before the Supreme Court of Texas and the United States District Courts of the Eastern, Western and Northern Districts of Texas, she brings further strength to the firm's family law practice.
Former Judge Marilea Lewis, Chair of the Godwin Ronquillo Family Law section, added, "We are very pleased to have Keeli on board. Her solid credentials and strong client relationship skills make her a welcome addition. Keeli is a litigator who is experienced in areas such as complex property division, custody and enforcements issues. Beyond that, she is also experienced in Collaborative Law, and her skills in Arbitration and Mediation create an even greater opportunity for accomplishment and superior service for our clients."
Ms. Rule received her law degree from Texas Wesleyan School of Law, with an undergraduate degree from Texas A&M University at Commerce. She has been a prolific writer and lecturer throughout the state of Texas on a variety of family law issues.
Founded in 1980, Godwin Ronquillo PC is a mid-sized trial and appellate firm with a national practice. With offices in Dallas and Houston, Godwin Ronquillo represents Fortune 500 and middle-market industry leaders in Mission Critical Litigation® throughout the United States. To learn more, visit the Firm's website at http://www.godwinronquillo.com.
Contact
Commercial Ideas
Tim Pugliese
214-534-1658
www.commideas.com
Ed Sothcott
Godwin Ronquillo PC
ESothcott@GodwinRonquillo.com
214-939-8626

Contact