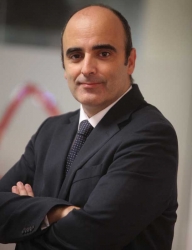 Valencia, Spain, June 12, 2012 --(
PR.com
)-- In a first phase, the agreement provides for the marketing of Belgian chocolates throughout the territory of China, excluding Hong Kong and Macao. The contract establishes a minimum commitment of sales for 2012, with progressive growth over the next two years. However, the proper conduct of trade relations between the two companies so far seems to indicate that final sales will exceed that amount, enabling Natra to reach an increase of 70% in its turnover in this area in 2012.
The export activity of the Consumer Goods Division of Natra currently covers 42 countries on the four continents outside Europe. In 2011 the Division's sales in markets outside of Europe grew 54.8% over the previous year, reaching 25.75 million euros and representing 10.6% of total turnover of the Consumer Goods Division, with a special focus on America and Asia-Pacific.
Natra's new partner in the Asian country has a multi-channel marketing approach, which allows him to distribute its product portfolio in retail chains, shopping centres and the internet, among others, through a network of distributors in each province.
The increased demand for Belgian chocolate in Asia has allowed this Chinese distributor to obtain annual growth around 30-40% since it started its import activity of chocolates in 1998. These increases have been the reason that the company has had to seek new suppliers with greater capacity to meet demand in the area.
According to Mikel Beitia, CEO of Natra, "The firm decision that Natra took two years ago to extend its business model outside of Europe is evolving at a rapid pace and, although our activity in China is not yet relevant, the signing of this contract confirms the expectations for growth in this key market for Natra's future."
About Natra
Natra is a Spanish multinational, a reference in Europe in the production and processing of cocoa and chocolate products, with a specialized approach to chocolate products for distribution brands (private label) and other food companies. Natra does business with 23 of the 25 largest global distributors, supplying them with one of the most extensive product catalogs in Europe and sustained efforts in innovation and research in tailored recipes and packaging solutions. Natra produces chocolate bars, Belgian chocolates and truffles, chocolate bars and cream spreads, trading mainly in Germany (20.0% of sales of the Consumer Goods Division), France (18.5%), Belgium (12.7%), Netherlands (9.6%), Spain (9.3%), North America (5.2%) and UK (4.3%). The company has five specialized production centers in Spain, Belgium and France, in addition to sales offices in Europe and America. Through its Industrial Goods Division, Natra provides cocoa products (mainly cocoa powder and butter, and chocolate coating) for the international food industry.
Natra is listed on the Spanish Stock Exchange under the code NAT. Total outstanding shares: 47,478,280
For further information
Glòria Folch
Investors Relations and Communication
Tel. +34 91 417 88 68
E-mail: investors@natra.es
TheyAreNews.com