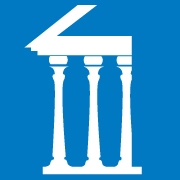 New York, NY, August 01, 2012 --(
PR.com
)-- For the past seven years, the New York Enterprise Report has been recognizing the tri-state areas top small businesses for their accomplishments. This year, the New York Enterprise Report is proud to announce Lawline.com as a finalist in the best practice award for technology category.
The Best Practice Award finalists were chosen based on their ability to demonstrate the use of a best practice to generate competitive advantages, revenue profits and/or long-term value. 


2 companies, including Lawline, based in the NY metro area, were selected as finalists out of dozens of qualified applicants for each category.

"Our mission since our inception has been to change the way people learn through our technology," said David Schnurman, CEO of Lawline.com, "And being named a finalist for the New York Enterprise Report Small Business Awards demonstrates how Lawline.com's vision of integrating technology has evolved the ed-tech world."
The Best Practice and Best of the Year winners will be announced at the Small Business Awards Gala on Wednesday, October 10th from 6 p.m.- 10 p.m. at the Metropolitan Pavilion in New York City.
About Lawline.com
Headquartered in the financial district of downtown Manhattan, Lawline.com is a national Online Continuing Education (CE) provider. With millions of courses viewed, Lawline.com's 35 employees cater to attorneys, accountants and other professionals across the country.
Lawline.com has received multiple awards in recognition of its company culture. Notably, Crain's named Lawline.com the #21 Best Places to Work in New York City and New York Enterprise Report awarded Lawline.com with Best Practices in Human Resources and Leadership. Its success has also been featured in The Wall Street Journal, Inc., Entrepreneur, & Forbes.com.
For more information about Lawline.com, please visit www.lawline.com or contact Stephanie Paeprer, Media Relations Coordinator, (646) 448-3280 or email Stephanie.paeprer@lawline.com
About The New York Enterprise Report
At The New York Enterprise Report (www.nyreport.com), we believe that people should have access to the expertise to help them grow their businesses. We have built a peer-to-peer community of entrepreneurs and executives who constantly seek better ways to operate and grow. Through our multi-media platforms, we provide this community with access to knowledge from experts and inspiration from successful entrepreneurs.
For more information about the New York Enterprise Report, visit www.nyreport.com/awards.
Media Contact: Stephanie Paeprer
Media Relations Coordinator
Stephanie.paeprer@lawline.com
(646) 448-3280