Godwin Ronquillo PC Adds New Shareholder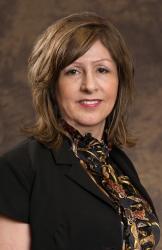 Dallas, TX, August 01, 2012 --(
PR.com
)-- Godwin Ronquillo PC, the noted Texas litigation and appellate law firm, with offices in Dallas, Houston, and Plano*, is proud to announce the addition of new Shareholder, Carmen Elaine Eiker. Ms. Eiker has joined Godwin Ronquillo's Family Law Litigation practice group.
"It is with great pleasure that we welcome Carmen Eiker to Godwin Ronquillo. Carmen has an exceptional background in Family Law and we have a great deal of respect for the experience and insight that she brings to the firm," said Donald E. Godwin, the Chairman and CEO of Godwin Ronquillo PC.
Former Judge Marilea Lewis, Chair of the Godwin Ronquillo Family Law section, added,"We are very pleased to have Carmen on board. She is a highly motivated attorney who is very engaged in her profession both in and out of the office. She has been honored on D Magazine's Best Women Lawyers list, and is board-certified in both Family Law and Civil Trial law. Fewer than 3% of Texas attorneys are dual certified. This is an accomplishment that illustrates the quality that Carmen brings to Godwin Ronquillo."
"I am thrilled to be working with Marilea Lewis, Don Godwin and the strong family law team that they've put together at Godwin Ronquillo," Ms. Eiker said. "I have watched the firm's growth and commitment to Family Law, including the decision to open a Plano office to better serve Collin and Denton counties, and I feel that this represents an exceptional opportunity."
Ms. Eiker received her law degree from Baylor School of Law in Waco, Texas, following the completion of her undergraduate studies at Stephen F. Austin State University, Nacogdoches, Texas. She is an accomplished author and lecturer with a growing number of published articles and speeches to her credit.
Ms. Eiker is one of several attorneys who will be practicing in Godwin Ronquillo's Plano office. The new office opens August 15 at Granite Parkway Two building, 5700 Granite Parkway, Suite 450, and will be available to clients on an appointment-only basis.
Founded in 1980, Godwin Ronquillo PC is a mid-sized trial and appellate firm with a national practice. With offices in Dallas, Houston and Plano, Godwin Ronquillo represents Fortune 500 and middle-market industry leaders in Mission Critical Litigation® throughout the United States. To learn more, visit the Firm's website at
www.GodwinRonquillo.com
.
* Plano office scheduled to open August 15, 2012 by appointment only.
Contact
Godwin Ronquillo PC
Ed Sothcott
214-939-8626
www.godwinronquillo.com

Contact