Your Local Movers Outperforms Competition with 100% No Damage Guarantee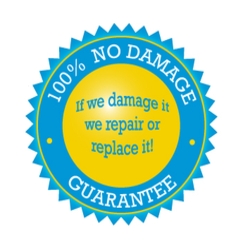 Melbourne, Australia, August 14, 2012 --(
PR.com
)-- When you are looking for
movers in Melbourne
that provide a full-service moving experience, Your Local Movers is the company you should call. They provide everything from home and office moves to climate-controlled storage facilities, moving equipment and supplies, packing and unpacking service and anything else you may need to make your move successful.
Your Local Movers have introduced a program that is helping them outperform their competition with the 100 percent No Damage Guarantee. If anything gets damaged while they are moving your belongings, they will repair or replace the item, and they offer the guarantee in writing. You have enough stress already in moving. Their no damage guarantee helps you to take a bit of that stress away during your move.
When you are trying to determine which movers to use on your next move, there are several things that make Your Local Movers stand out among the rest besides their No Damage Guarantee. The company calculates your hourly rate down to the nearest 6 minute interval, allowing you to get the most for your money, instead of charging for a complete hour. All employees of the company are selected and trained by Your Local Movers so you can have the most experienced and friendly service available during your move. Not only do they have everything you need to take care of your move, but they also offer handyman service for those things that need to be reassembled after the move.
Your Local Movers have built their reputation by word of mouth from the many satisfied customers that have used their services. The company enjoys an 80 percent referral rate from their customers and they work hard to maintain their high rating. They are very involved in community outreach projects and are even doing more to present a neutral carbon footprint, such as updating their vehicles to be more environmentally friendly.
When you are getting ready for your next move, Your Local Movers can also provide you with a planning guide that describes the steps you should take in getting ready for the move. This will help you to make the moving experience as smooth as possible and help you not to forget any of the small details that go along with moving. Their five-phase planning guide includes everything from choosing a service and what questions you should ask to what to do on moving day that would help speed the process and finally to the end of move approval of furniture placement and payment process.
If you are in the process of moving your office or company, Your Local Movers can also assist you with the planning and coordination of the move. The company representative will come in and give you a complete inspection and relocation report on what it would take and how long to move your company's belongings as well as help you with office mapping of the new facility and anything else that is needed for the move. The company wants you to know what to expect during the move right up front to relieve any undue stress and anxiety of the moving experience.
Your Local Movers has also maintained a very high satisfaction rate with those who have used their services for moving a business and they pride themselves on providing excellent customer service from the start of the process to the very end. Many people have described the moving process as one of the worst experiences in their life and dread the idea of having to go through it again. Whether this is your first move or your tenth, Your Local Movers makes it their mission to take away as much stress as possible during your move.
When you are looking for a company that cares about your belongings as much as you do, contact Your Local Movers for a worry-free experience. And remember the 100 percent No Damage Guarantee.
Contact
Your Local Movers
Jacob Pettit
1800 004 065
www.yourlocalmovers.com.au

Contact