Godwin Ronquillo PC Adds New Senior Attorney, Lon M. Loveless, to Family Law Section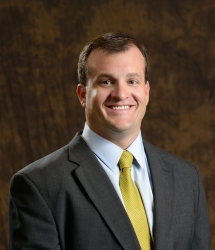 Dallas, TX, August 21, 2012 --(
PR.com
)-- Godwin Ronquillo PC, the noted Texas trial and appellate law firm, with offices in Dallas, Houston and Plano, is proud to announce the addition of new Senior Attorney, Lon M. Loveless. Mr. Loveless, who is board certified in Family Law by the Texas Board of Legal Specialization, has joined Godwin Ronquillo's Family Law Litigation practice group.
"We are very pleased that Lon Loveless has joined Godwin Ronquillo," said Donald E. Godwin, Chairman and CEO of Godwin Ronquillo PC. "Lon has built an exceptional career and we look forward to the depth he will bring to our Family Law team."
Former Judge Marilea Lewis, Chair of the Godwin Ronquillo Family Law section, added, "Lon is an excellent fit for Godwin Ronquillo. He has a great Family Law practice and is also an accomplished educator, with a notable collection of written articles and group presentations to his credit. Along with being board-certified in Family Law, he was recently course director for the "Boot Camp - Family Law 101" course at the State Bar of Texas' Annual Advanced Family Law Course, which is a huge undertaking. Seeing the knowledge that he was able to share with attorneys from all over Texas, it is obvious that he is well prepared to provide clients with exceptional service."
"I am excited to be at Godwin Ronquillo and look forward to integrating my skills into the Family Law group under the leadership of Marilea Lewis," explained Mr. Loveless. "I will continue to be a strong advocate for my clients and use all my experiences to achieve their goals. As our department continues to grow and expand into our new office in Plano, my focus will be on assisting clients across Dallas, Collin, Denton and Tarrant counties and all of North Texas."
Mr. Loveless was selected to Thomson Reuters' list of Texas Rising Stars from 2009-2012, which recognizes the top 2.5% of Texas attorneys under the age of 40, and was featured in Super Lawyers Magazine and Texas Monthly. Along with being board certified in Family Law, he is an active member of the legal community, with memberships including participation in such organizations as the College of the State Bar of Texas, the Texas Family Law Foundation, the Annette Steward American Inn of Court and the Dallas Bar Association Family Law Section.
Mr. Loveless received his law degree from the University of Tulsa College of Law, and earned his undergraduate B.B.A. from Texas Christian University, Fort Worth. He enjoys sharing his thoughts and ideas on Family Law, and has become an accomplished author and lecturer with a growing number of published articles and speeches to his credit.
Founded in 1980, Godwin Ronquillo PC is a mid-sized trial and appellate firm with a national practice. With offices in Dallas, Houston and Plano, Godwin Ronquillo represents Fortune 500 and middle-market industry leaders in Mission Critical Litigation® throughout the United States. To learn more, visit the Firm's website at www.GodwinRonquillo.com.
Contact
Godwin Ronquillo PC
Ed Sothcott
214-939-8626
www.godwinronquillo.com

Contact