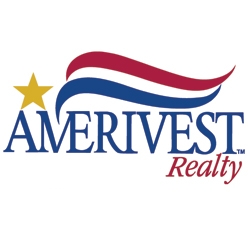 Naples, FL, December 13, 2012 --(
PR.com
)-- After careful consideration, Joe Ballarino has left his position as President of the Florida Realtors' subsidiary that created Form Simplicity. During Joe's tenure with the Florida Realtors organization, he led efforts that ultimately generated over $1.5 million in new revenue per year, while reducing costs to Florida Realtors by nearly the same amount. Among his responsibilities was overseeing the development of Form Simplicity and Tech Helpline, which expanded his passion for and understanding of technology use in
real estate
.
"It was a tough decision, but Amerivest Realty is growing and really needs my full attention," says Joe. He is ready to take his added knowledge and experience to apply to Amerivest Realty to fuel new growth for the organization. Amerivest Realty, one of the first paperless offices in Florida, has always focused on smart use of technology. Today that vision is realized and part of a larger organizational goal to drive agent success through technology, training and offering "Five Star" service to Amerivest Realty associates.
To this end, Joe has deployed a series of powerful tools for Amerivest Realty associates including email marketing systems, virtual telephony, CMA Tools and more. While these systems are a vital part of the agent's business, the real magic is in the new suite of proprietary tools made available to Amerivest Realty associates. The agent website tool with integrated property search is one of the most robust available in the industry, offering infinite customization and true agent branding capabilities. Also, the newly launched Succeed platform brings associates in the organization closer together in a custom network that serves as a launching point for all the agent services. "With our recent launch of Amerivest Realty's SUCCEED platform, Realtor Associates have a new way to connect, communicate and stay informed and involved – it's a new way to feel like you're at the office even when so many Realtors work from a mobile environment," says Joe.
Now Joe is ready to take the service mentality and great tools to new market areas. "Amerivest Realty is in a position where it is now ready to grow rapidly due to our deployment and use of cloud computing environments - we can deploy in any market very quickly, delivering our unique brand of services," says Joe. Amerivest Realty is seeking passionate associates and broker managers ready to embrace new success and redefine the real estate brokerage business.
Amerivest Realty primary offices are currently located in the following Florida cities:
Naples
(including Marco Island & Bonita Springs),
Fort Myers
(Including Cape Coral, Sanibel Captiva) and the Orlando Central Florida area. Amerivest Realty is also located in
Portland
Oregon. To learn more about opportunities with Amerivest Realty contact Joe Ballarino at 239-593-3114 or Joe@AmerivestRealty.com