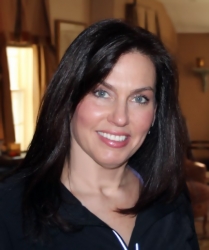 Great Neck, NY, January 10, 2013 --(
PR.com
)-- Long Island-based Certified Health Counselor and Roslyn, Long Island native, Linda Mandelbaum, is using her expertise as a Health Counselor to zero in on creating a new breed of emotionally and physically fit teenagers. Mandelbaum's practice focuses on working with teens through one-on-one lifestyle coaching at her Great Neck, New York office.
"Teens have lots of challenges. Being healthy and fit doesn't have to be one of them," states Long Island
Teen Health Coach
and Certified Health Counselor, Linda Mandelbaum HHC, AADP, LE. Mandelbaum's counseling services for teens includes: dietary and nutritional counseling, creating and implementing tools for greater self-esteem, developing and nurturing outlets for emotional expression, personal goal setting and hands-on food preparation techniques.
"In working with adolescents, both young women and men, I use the philosophy of what I call 'The Teen Circle of Life,'" explains Mandelbaum. This encompasses:
1. Hobbies & Interests
2. Happiness
3. Social Life
4. Relationships with Family
5. Home Environment
6. Health
7. Physical Activity
8. Access to Good Food
9. School
10. Relationships with Friends
"My teenage clients fill in their current status in all of the above areas on the wheel. Together, we create a step-by-step plan to improve their quality of life in each of these key areas on their 'Teenage Circle of Life Wheel' (see attached diagram)."
Linda Mandelbaum's Teen Health Counseling consists of plenty of hands-on experience for teens; everything from demonstrations in healthy food shopping and food preparation, to journaling, reading materials and encouragement of artistic expression.
"I am essentially re-training teenagers to embrace a healthier lifestyle and to make more empowering choices in all aspects of their health and well-being. I am a mentor to my teenage clients in addition to providing practical, concrete tools," states Linda Mandelbaum.
Mandelbaum's teen and "tween" health group seminars range in age from 8 to 16 with the majority of private clients ranging in age from 12 to 21 (or through the college years).
Aside from Mandelbaum's Teen Wheel of Life method, other philosophies implemented include: providing a safe, comfortable, and confidential environment for teens to share their thoughts, feelings, habits, concerns and goals; and the concept of "crowding out," as Mandelbaum phrases it. "Crowding out works more effectively than punishment," asserts Mandelbaum. "By introducing and incorporating new, healthier lifestyle practices into a teenager's life, we slowly but effectively crowd out the negative and unhealthy behavioral habits."
Another effective method is the elimination diet, cutting out possible problem foods, one at a time, to uncover the potential source of a physical and/or emotional issue. According to Mandelbaum, some potential dietary troublemakers may include: soy, dairy, gluten, caffeine or sugar.
About "The Teen Health Coach," Linda Mandelbaum, HHC, AADP, LE:
Linda Mandelbaum is a Certified Health Counselor, specializing in personal one-on-one health and wellness coaching for teens and adolescents. Her certification titles include: Holistic Health Coach and Lifestyle Educator, and membership with the American Association of Drugless Practitioners.
Her individual practice, The Teen Health Coach, offers private practice health and wellness coaching with offices located in Great Neck, New York. The focus is on a fully integrative approach to health and wellness, with a specialty in coaching adolescents and teens. The goal of The Teen Health Coach is to educate teenagers to fully understand that there are easy life choices to be made for improved health and happiness.
Visit
theteenhealthcoach.com
for more information.