UTRS Announces Crystal Dynamix Full-Scale YAG Crystal Production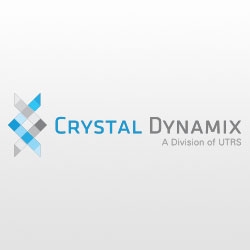 Cherry Hill, NJ, January 24, 2013 --(
PR.com
)-- Universal Technical Resource Services, Inc. (UTRS), a leading provider of engineering, information technology and communications services, today announced the launch of full-scale production of yttrium aluminum garnet (YAG) crystal components at its Butte, Mont., prototyping and production facility by its Crystal Dynamix division. UTRS Chief Operating Officer and General Counsel Marc Snyderman made the announcement.
UTRS formed the Crystal Dynamix division to leverage its expertise in high-temperature chemistry; superior prototyping and production facilities in Butte, Mont.; and interest in providing a second source of strategic materials here in the United States. Crystals are utilized in a variety of military and commercial applications, and the continued outsourcing of the manufacturing of these materials to China poses a strategic threat to the United States.
"The loss of the United States' competitive edge in crystal growth technology to China over the past decade is extremely troubling when you look at the range of products and systems that rely on crystals. We see a natural opportunity for UTRS to enter the crystal growth market, become a domestic producer of high quality YAG materials, and help secure our national interests," said Snyderman.
Greg Peterson, Ph.D., Director of the Crystal Dynamix division added, "[w]e can produce high-quality YAG and Er:YAG currently, and are expanding our product lines in the future. We sell whole boules, or we can fabricate and finish rods and parts. Our materials have all been qualified and tested by independent laboratories, and are priced well within the market."
With its proprietary processes to optimize crystal growth, Crystal Dynamix is poised to become a leading domestic supplier of YAG and related YAG crystal materials.
To learn more about UTRS, visit www.utrs.com.
UTRS, headquartered in Cherry Hill, N.J., and with offices throughout the U.S. and internationally, provides a wide range of leading-edge scientific, engineering, information technology and communications services to the public and private sectors, primarily the U.S. Department of Defense. UTRS is always thinking forward to deliver the most creative, high-quality, technology-based services and solutions to our customers on time and within budget.
Contact
Universal Technical Resource Services, Inc.
Marc Snyderman
856-667-6770 ext 129
www.utrs.com

Contact