LegalWebMD Launches Nationwide Legal Service
LegalWebMD has been engineered to assist individuals with common legal matters. Save Time & Money on legal issues such as name changes, small claims, trademarks, and much more.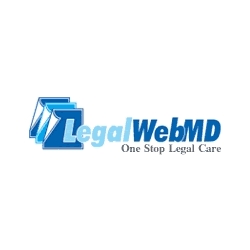 Burbank, CA, July 28, 2007 --(
PR.com
)-- Certain associates from another Los Angeles based online firm have resigned their jobs to construct and engineer a new online site that focuses on conducting and completed common legal matters.
The new firm with its experienced employees operate the site called "LegalWebMD.com". The site has been engineered to assist individual with common legal matters such as small claims, name changes, trademarks, incorporation, wills, and much more.
Small Claims Services:
The firm will conduct nationwide small claims filings and serving. Individual do not need to spend long hours in courthouse lines or chase the defendant for service of process. The firm and its experienced staff will conduct all these services for the client at affordable prices.
The fascinating part is that the money you spent on LegalWebMD.com services is added to the judgment against the defendants. Hence, client might recover all of these expenses.
Name Change Services:
Whatever reasons you may have towards an adult or minor name change, let the experienced staff of LegalWebMD conduct all the legal legwork. The experienced associates have complete knowledge of Federal, State, and county laws.
Once the name change petitions have been filed, client can always contact LegalWebMD for additional questions and assistance with birth certificate changes, passport modifications, etc.
The firm of LegalWebMD.com is very confident of their services, that they offer a 100% money back guarantee if the client is not satisfied.
LegalWebMD also provides a free valuable Online Education & Research Center, Plus a legal discussion community to assist you with the information you will need in order to make a much more informed decision. You can trust that their content is credible and timely.
Contact them today and learn more about their services.
LegalWebMD.com
###
Contact
LegalWebMD.com
Karine Megrabyan
(818) 846-3305
www.legalwebmd.com

Contact