Albuquerque Plastic Surgeon Warns of Risk of Pubic Shaving
Pubic hair has many functions and shaving is not without risk.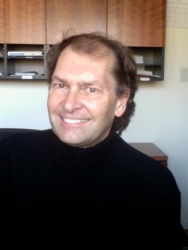 Albuquerque, NM, April 04, 2013 --(
PR.com
)-- A generation ago pubic shaving was unusual but today two out of three teens have shaved or waxed their pubic hair and it has gained wide acceptability in most age groups. While some men and women prefer this shaved appearance, the commonest reason women say they shave the pubis is hygiene. Studies show that pubic hair removal reflects an overall increased interest in sex and seems more common among women with a more positive self-image.
Unfortunately pubic hair has many functions and shaving is not without risk. A recent study showed that shaving or waxing can lead to micro trauma that may increase the spread of some viral infections, in particular molluscum contagium.
"Both women and women who shave the pubic area need to be aware of the risk of infection," says Albuquerque plastic surgeon, Patrick Hudson,"diabetics and those with reduced resistance to infection are especially vulnerable."
Apart from providing warmth pubic hair acts as touch receptors and can trap pheromones–chemicals the body secretes and act as a sexual stimulus. They also absorb sweat making it less likely to collect in other areas causing irritation and odor.
"The social trend of pubic shaving seems likely to increase," Hudson adds, "but if you are going to do this make certain you use good hygiene and if it is done professionally be certain the facilities are clean and appropriately inspected."
You can read more about this at: http://www.phudson.com/things-we-treat/especially-for-women/shaving-pubis-and-labia.html
Contact
Patrick Hudson MA PA
Patrick Hudson
505-242-0070
http://www.phudson.com

Contact