Debuting Project Global Centurion – a Grand ISS and Government Contracting and Marketing Services Initiative
The Project leverages the capabilities of government contract experienced practitioners with investigatory specialists to better serve the defense and homeland security industry with enhanced due diligence and compliance assessment.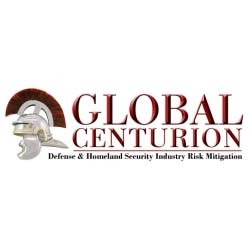 St. Petersburg, FL, August 15, 2007 --(
PR.com
)-- Building on their respective strengths, Grand ISS, a global provider of security, risk management, private intelligence and investigatory solutions, and Government Contracting and Marketing Services (GCandMServices), a leading Florida-based U.S. government consultancy company, today announced Project Global Centurion. The jointly developed project is a disciplined risk mitigation solution designed specifically for defense industry and homeland security government contractors. Commenting on the initiative, Ralph V. Frasca, Jr., Grand ISS' President and CEO said, "The alliance comes at a time when government regulators around the world are putting emphasis on contract integrity, illegal contracting practices, and procurement fraud."
GCandMServices offers compliance counseling and marketing strategies to commercial companies for both prime and sub government contracting roles. "We advise and assist our clients on such issues as the solicitation, evaluation, certification, regulatory, and statutory requirements that apply to their bids, proposals, teaming agreements, and subcontracted services," said Awilda Lopez-Cepero, CEO of GCandMServices. "We are instrumental in counseling contractors and understand the regulatory climate; we also excel in identifying areas of risk that can place the overall integrity of a contracted project in jeopardy. In these vital areas, we welcome Grand ISS' participation in undertaking investigations and implementing preventative measures that provide added value to our services."
"We are pleased to be partnering with GCandMServices to explore a variety of ways to address today's potential threats, fraud, and abuse challenges, as well as regulatory non-compliance issues posed by external or subcontracting companies, vendors, consultants and employees," said Steven C. Purl, COO of Grand ISS. Project Global Centurion benefits prime government contractors by taking aim at all types of illegal related practices including product substitution, defective pricing, exploiting classified or sensitive information, inconsistent pricing, accounting fraud, and illicit foreign military sales. "It is no exaggeration to say that the consequences of these types of activities can be absolutely devastating to government agencies or prime contractors in terms of cost, time, and reputational damage," noted Mr. Purl.
The project is dedicated to exposing acts of sabotage, espionage, theft of data, waste, fraud, and corruption; and is focused on dealing with Truth in Negotiation Act issues, ITAR, security clearance compliance, suspected contract overcharging, and false evaluations. "Preventing and detecting threats is essential in this particular environment, which is exemplified by the fact that employees of government contractors are responsible for about 24% of espionage cases," Mr. Purl said. "Increased awareness combined with the right resources can mitigate risk and uncertainty."
About GRAND ISS
Grand ISS is an employee-owned, full service global provider of security, risk mitigation, and investigative solutions. The company services commercial, private and government entities; and specializes in highly challenging protection assignments ─ including counterterrorism operations ─ around the world. Its international network assembles experienced professionals in every security and investigative niche with forensic experts and state-of-the-art technologies for the primary purposes of reducing exposure to risk, and maximizing successful resolution of investigation and litigation matters. Additionally, the company maintains strategic relationships with a number of best of breed organizations operating internationally to maximize its service portfolio capabilities, multiply effectiveness, improve marketing efforts, and drive growth initiatives in public and private entities in diverse industries. Grand ISS is co-located in St. Petersburg, Florida and Swindon, England. For more information, call 727.797.6545 or visit online at www.grandiss.com
About Government Contracting and Marketing
Government Contracting and Marketing Services, LLC (GCandMServices) is an employee-owned company offering small and mid-size companies marketing and contracting opportunities to all agencies of the Federal Government. The company specializes with "one-on-one" interfacing with Government Agency buyers, including: Technical Points of Contact, decision makers, influencers, and Contracting Officers. GCandMServices also provides access to local, regional and national Federal bid opportunities, training company contracting and technical staff on proper bid procedures, and leveraging "set-aside" contracts that are tailored to company certifications. For more information, call 727.204.8798 or 813.240.3695 or visit online at www.gcandmservices.com
###
Contact
GRAND ISS
Clare Gorman
727-797-6545
www.grandiss.com

Contact