Wyoming's State-Level Economic Development Agency Chooses Wyoming Data Center to Host Website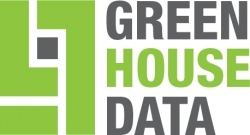 Cheyenne, WY, June 19, 2013 --(
PR.com
)-- The Wyoming Business Council, the state's economic development agency, has successfully moved its data storage and web hosting from an out-of-state provider back to Wyoming. The Business Council chose Green House Data, a VMware® vCloud Powered partner, and
cloud hosting leader
, to provide managed cloud services that power content across the organization's web and mobile sites.
"We were very happy to be able to work with Green House Data on a data storage solution for our website," said Business Council CEO Bob Jensen. "Green House Data not only met our technical requirements, but it also shares our core values of creating an even more prosperous Wyoming and is one of many examples of Wyoming's booming technology industry."
Located in Cheyenne, Wyo., the mission of the Business Council is to facilitate the economic growth of Wyoming through strategic economic development including business retention and recruitment. At www.wyomingbusiness.org, users can stream video, interact with social media, and access information on a 24/7 basis, and find out more information.
"The Wyoming Business Council is a leader in the community and across the state," said Shawn Mills, president of Green House Data. "We are proud to help them meet their goals of growing businesses throughout Wyoming.
About the Wyoming Business Council
The mission of the Business Council is to facilitate the economic growth of Wyoming. The Business Council, a state government agency, concentrates its efforts on providing assistance for existing Wyoming companies and start‐ups, helping communities meet their development and diversification needs, and recruiting new firms and industries targeted to complement the state's assets. For more information, please visit
www.wyomingbusiness.org
.
About Green House Data
Green House Data is a cloud hosting and colocation services provider with highly energy efficient, green data centers located across the country. The company helps its clients reduce the pressure that comes with lower IT budgets and increasingly high demands. Green House Data is a certified VMware service provider, SSAE 16 – Type II and HIPAA compliant, as well as an EPA Green Power Partner. Visit the website, www.GreenHouseData.com, to learn more, view demos, or request a free cloud trial.
Contact
Green House Data
Wendy Fox
866.995.3282 ext 134
www.greenhousedata.com

Contact