Maintain Your Weight During the Holidays
Fitness Expert Gives Tips to Prevent Holiday Weight Gain.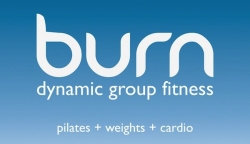 San Francisco, CA, November 11, 2013 --(
PR.com
)-- The Holiday season has jumpstarted, which means fun with family and friends are in the near future! Gathering around a table for a feast with our loved ones can be fun, but can also put quite a dent in our efforts to keep a healthy lifestyle.
This season, keep your diet on track! Personal trainer and fitness expert, Lisa Corsello, wants to share these five tips to keep your weight in check during the holidays, while still being able to enjoy the assortment of foods on the dinner table.
1. Weigh Yourself Regularly- Studies show that those who weigh themselves regularly are able to maintain their weight more easily. By being aware of when we start to gain weight, we can make small, manageable adjustments to diet and exercise to maintain weight.
2. Exercise Portion Control- Don't skip meals or deprive yourself of the foods you love this holiday season. Instead, practice eating only half of what you would normally eat when it comes to dessert and rich side dishes. Load up on the healthier side dishes (high fiber veggies) and leaner cuts of meat (breast) so you'll stay fuller longer.
3. Stay Active- Try to carve out a bit of time for exercise each day. Not only will regular exercise help maintain your weight, but it's also a great way to relieve stress and sleep better.
4. Plan Ahead- Go online and research just how many calories are in the foods you normally eat during the holiday season. Being aware of what you're putting in your body can help you find healthier alternatives. Also, try to stock up on healthy snacks that help ease cravings and satisfy your appetite, such as nuts or plain popcorn.
5. Change it Up- Try a new exercise class, walking/running route, or sport. Trying something different will challenge your body in a new and healthy way, and it will help keep your routine fresh and your mind more engaged.
Tip: Rate your current exercise routine on a scale of 1-10, 1 being something extremely easy and 10 the most challenging. During your next workout, try to increase that number by 1. After a week, if you're feeling good, increase it again. Being mindful of the quality of your workout will help lead to better, healthier routines with great results.
About Lisa Corsello
Lisa is an ACE Certified Personal Trainer, nutrition consultant and group fitness instructor who works with clients to create customized, goal-oriented exercise and nutrition plans. Using her extensive training and fitness background, Lisa has developed a popular new fitness technique called
Burn
. The 55-minute workout brings the benefits of dynamic individualized workouts to groups using a method that draws upon the best of Pilates, strength and core training for optimal results. Her programs emphasize constant movement using circuits to challenge and improve endurance, agility, balance and strength, with appropriate focus on stressing proper form and method. Each workout incorporates dynamic strength and cardiovascular training with active recovery techniques targeting all major muscle groups. Sessions are intended to be learning experiences that constantly evolve, keeping each one challenging and fresh.
She has successfully adapted and applied her methods to clients with a wide range of abilities and capabilities; absolute beginners needing basic knowledge, enthusiasts who want to increase lean body mass and reduce body fat, people recovering from sports injuries or serious illness, and professional athletes in training. Lisa, a Lululemon Athletica Ambassador, has been a featured fitness expert on WebMDas well as in My Family Doctor Magazine, LowCarb Magazine, Current Health Magazine, and Cornell University's Food & Fitness Advisor newsletter. In fact, Lisa is a regularly featured fitness expert on the KPIX Weekend Morning Show. Lisa is currently a contributing fitness expert on SingleMindedWomen.com.
*Note to Editors and Producers: High-resolution images and interviews with Lisa Corsello available upon request. For more information on Burn, visit www.burnsf.com
Media Contact:
Anastasia.Pallas@gmail.com
(415) 867-6262
WolfromPR
Contact
Burn
Anastasia Pallas
415-867-6262
www.burnsf.com

Contact