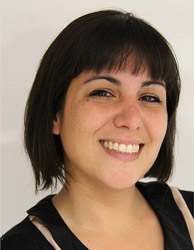 Rochester, NY, December 06, 2013 --(
PR.com
)-- GH Induction Atmospheres, a leading American provider of customized industrial heating solutions, has hired Maria Gil Garcia for the position of European Sales Engineer.
"We're counting on Maria to help us increase sales in the European aerospace and medical markets," said Steve Skewes, GH IA General Manager. "Her duties will include maintaining existing customers, identifying and developing new customers, representing GH IA at trade shows and exhibitions, and providing support for machine installations."
Ms. Garcia earned a degree in Industrial Engineering and a Masters Degree in Biomedical Engineering from the University of Valencia in Spain, and was previously employed by the Biomechanics Institute of Valencia. She will be based at the home office of the GH Group in Valencia.
"I am convinced that there is a large potential in both markets for GH IA's innovative induction heating machines in Europe," said Ms. Gil Garcia. "I look forward to increasing GH IA's European sales."
About GH Induction Atmospheres
GH Induction Atmospheres, located in Rochester NY, is a leading American provider of customized industrial heating solutions for automotive, aerospace, medical and energy production applications. GH IA is part of the GH Group - one of the largest, most experienced induction heating companies in the world. With headquarters in Valencia, Spain, GH Group includes affiliated companies in the USA, Germany, France, Mexico, Brazil, Argentina, India, and China. GH Group specializes in providing custom-designed production systems for industrial heat treating. With over 4000 installations in more than 50 countries, GH Group has developed long standing relationships with most of the first, second and third tier automotive companies.