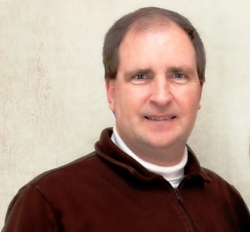 Trevose, PA, December 15, 2013 --(
PR.com
)--
www.thermalinstrument.com
"Jerry brings over thirty years of distinguished flow and level instrumentation experience in new business development, product marketing, and sales management across many different industries," says Joe Curran, President and General Manager of Thermal Instrument Company. "He has extensive experience in promoting new and existing product lines as well as a track record of success with growing businesses using both conventional and new style sales and marketing techniques. Combine this with his practical applications and technical engineering background, Jerry will provide Thermal Instrument Company the edge needed to grow the company's flow business in a very competitive market."
"I'm thrilled to be part of the Thermal Instrument organization and playing a leadership role in developing and establishing a go forward strategy for healthy incremental growth," says Jerry Boisvert. "I look forward to bringing innovative flow solutions to the market that I have spent most of my life serving."
As Director of Sales and Marketing for Thermal Instrument Company, Jerry will be responsible for developing and executing Thermal's market development, sales, and new business plans. From Thermal Instrument's Trevose, PA headquarters, he will work closely with the North American sales channel partners to energize sales efforts in the respective regions and identify new opportunities for growth as well as expand existing opportunities for the company. Additionally, there will be the development of new sales promotional tools to provide an easier, more knowledgeable path to solution selling of Thermal Instrument products. Jerry will maintain strong working relationships with current customers and prospects, and will be pivotal in team building and sales management.
Jerry has led a professional career with an impressive array of process instrumentation and controls technology organizations. He has worked with companies like Siemens, FLEXIM, Magnetrol, Emerson Rosemount, and Racine Federated's Dynasonic group over the last 31 years in various positions. Jerry's primary experience and background though has been in the flow and level industry. His track record for success and growth for product lines and sales has been exceptional, and he will continue this growth trend for Thermal Instrument. Jerry is a firm believer in solution selling to customer's and has based his success on providing the sales distribution channel with unique and powerful selling tools to promote the products. He has developed in the past sales playbooks that contain focused information and a simple plan for gaining the attention of customer's through understanding the measurement issues at their sites. "Solve a customer problem, make them look good, and they'll trust you from that point on," states Boisvert.
Jerry graduated from Purdue University with a bachelor's degree in Chemical Engineering in the early 1980's. He recently relocated to the Philadelphia area from Dallas, Texas, and lives with his wife in a suburb northwest of the city.
About Thermal Instrument Company
Thermal Instrument Company, an international company headquartered in Trevose, Pennsylvania, provides leading edge instrumentation solutions for measuring the flow rate of liquids and gasses. The company has been in existence since the early 1960's providing flow solutions to a variety of industries throughout the globe and has an installed base in excess of 20,000 devices performing successfully in many applications. For more information about Thermal Instrument Company's flow solutions, please contact Jerry Boisvert from information below.
Jerry Boisvert
Director of Sales & Marketing
(215) 355-8400
jerry@thermalinstrument.com