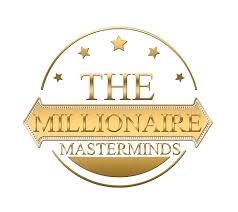 Dallas, TX, January 19, 2014 --(
PR.com
)-- Dallas, Texas firm launches celebrity mastermind coaching programs.
The Million Dollar Masterminds is a division of The Millionaire Masterminds coaching program. Sean Matheis and Ryan Stewman have been involved in speaking events, and celebrity red carpet events around the country for 2 years. In 2013, Sean and Ryan created the virtual platform that has quickly become the industry leader in the way coaching is delivered. Sean and Ryan have pioneered a virtual platform that allows their celebrity clients to now coach, train, engage, and interact with their students as well as their fans like never before. In the 6-8 week programs top sales professionals and celebrities such as Fredrik Eklund of Million Dollar Listing New York, Josh Flagg of Million Dollar Listing Los Angeles, Katrina Campins of The Apprentice and Hot Listings Miami, Grant Cardone of National Geographics The Turn Around King, just to name a few are able to share their knowlege to a global audience like never before.
The Million Dollar Masterminds have already reached every continent on earth with the exception of Antarctica. The young company has already accepted and coached over 1,000 professionals in their first 3 months. Sean and Ryan have made it thier mission to bring the celebrity world closer to those who want to learn from their incredible success. Although the program is run on a virtual platform there is real life changing interaction that happens between the celebrity coach and those they mentor. At the end of each training the pupil are offered the unique opportunity to fly out and spend a couple of days with the mentor in person at their actual place of business. This offers a real world look at their operation and an experience like nothing else ever offered by any other program.
While Sean and Ryan look for others to soon follow suit they are proud to have been able to pioneer what they believe is the new industry standard for coaching, and seminars. The Million Dollar Mastermind is also currently hiring coaches for those who are experienced trainers/celebrity business personalities/ professional athletes. There are several projects already slated to kick off in 2014 as well as a number of live events around the country. For more information on upcoming training programs and live events:
View their website: www.themilliondollarmasterminds.com
Press Contact:
Sean Matheis @seanmatheis
The Millionaire Masterminds
1-888-322-0009
facebook.com/themilliondollarmasterminds