Gonzalo Goicochea, Latin America Sales Manager, Has Been Selected by America's Registry of Outstanding Professionals as International Business Leader for 2014
Gonzalo Goicochea of Miami, Florida, was recognized for his accomplishments in the field of Biometrics by America's Registry of Outstanding Professionals as Professional of the Year 2014. He was also included in America's Registry Roundtable for 2014. Most recently, he was selected as International Business Leader where he is featured on America's Registry's home page.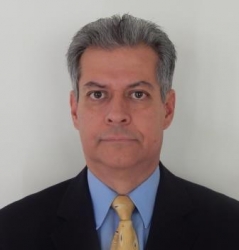 Farmingdale, NY, June 05, 2014 --(
PR.com
)-- Gonzalo Goicochea was born in West Palm Beach, Florida. He earned his B.S. in Engineering at the University of North Carolina and his M.S. in Computer Information Systems at the University of Florida. He is currently the Latin America Sales Manager with Digital Persona in Miami. Digital Persona is a biometrics company that measures and analyzes biological data used for authentication purposes. They specialize in fingerprint biometrics and endpoint protection for access, data and communication. Mr. Goicochea is affiliated with IIA and in his spare time enjoys scuba diving and jet skiing.
The International Business Leader is an honor bestowed on one individual who has shown leadership and commitment to his industry throughout his career. This year America's Registry is pleased to honor Gonzalo Goicochea for his accomplishments with Digital persona. He is currently featured on America's Registry's website homepage.
Contact
America's Registry of Outstanding Professionals
Bea Hanley
516-997-2525
www.americasregistry.com

Contact