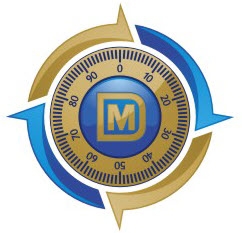 Aledo, TX, March 03, 2015 --(
PR.com
)-- Document Masters, LLC (www.documentmasters.com) – announces the arrival of Erin Brooks to manage a sales team and expand their customer base. Brooks has been in the Fax Server and Document Management industry for over a decade and brings with her a history of success in all aspects of her career.
Brooks joins the team as a Solution Sales Manager, bringing with her experience in managing Fortune 100/500 customers, Global Partners, and all types of customers across many industries. Brooks' more recent success has been working through the Multifunction Printer (MFP) channel where she was part of a team that helped launch a brand new product to the states from Europe through a Global partner. Working closely with partners and the sales cycle of customers, Brooks takes customer service very seriously. Brooks comments, "I believe we are all in an industry where we can offer services that not only help our efficiency at work, but also to help cut down on paper costs tied to businesses because we are trying to go paperless and reduce costs. I am enthusiastic about helping customers achieve their goals and I am excited when we exceed our expectations. I am going to do what I do best, and that's to take care of customers and drive revenue for our team."
"Erin was the principle person responsible for tripling our product sales of her company's products. Her devotion to her responsibilities, and the extra effort she put forth in dealing with prospects, clients, and her own dynamic organization skills were indispensable to our success." -Roger Blocchi, Innovative Integration, Inc.
Document Masters nurtures their current customer base, providing products and services to further enhance their business requirements. With the addition of Brooks to the company, she will direct the team to reach out to new customers to help provide the same level of customer care standards that have helped Document Masters stay a leader in the fax server space.
Their current portfolio provides customers with RightFax; an Enterprise Fax Server solution. To complete their end to end solution offering, Document Masters has added Contentverse to their portfolio. This enhances the customer's RightFax environment with secure storage and retrieval for their faxes. Document Masters is a Premier Partner with RightFax and has over 15 years of working with them.
About Document Masters
Document Masters is a digital document management and faxing technology company whose mission is to deliver the most innovative enterprise digital document solutions to companies who require secure electronic document solutions. Their brands have been completely engineered from the ground up to offer security, reliability, high availability, and long term sustained value with the highest level of customer service. For more information on the company's notable achievements, satisfied customers and history can be found on their website (
www.documentmasters.com
).