Medical Tourism Association Launches its Worldwide "Medical Tourism Magazine"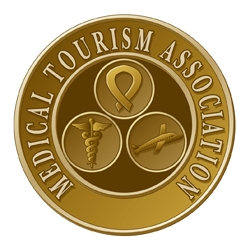 West Palm Beach, FL, November 16, 2007 --(
PR.com
)-- The Medical Tourism Association, the first non-profit trade association representing Global Healthcare Providers in the Medical Tourism Industry has launched the first worldwide Medical Tourism Magazine.
Medical Tourism, the growing industry of patients traveling overseas for medical treatment, continues to substantially increase as millions of people each year cross borders in search of better medical care at more affordable prices.
Medical Tourism Association (MTA), a not-for-profit organization is comprised of top international hospitals, healthcare providers, facilitators and leaders in the industry. MTA's mission is to promote positive and stable growth of medical tourism internationally, with a strong focus on promoting the highest quality of care provided to patients. www.medicaltravelauthority.com or info@medicaltravelauthority.com
Medical Tourism Magazine
The Medical Tourism Magazine is the industry's first trade magazine written by professionals in the industry. The focus is on all the issues surrounding medical tourism, from quality of care, legal issues, pre and post care, to choosing the right international hospital. The magazine also advises insurance companies and healthcare companies interested in getting involved in medical tourism. The magazine is free for subscribers online in print.
The magazine will be the ultimate information source for the industry and will allow people to be kept up to date on happenings in the industry. Each issue will discuss worldwide global healthcare issues and also contains a focus on a specific country. The magazine's first issue will focus on Costa Rica, the second on India, and upcoming issues on Philippines, Taiwan, Singapore, Malaysia.
Renée-Marie Stephano, Editor of the Medical Tourism Magazine and Spokesperson for the Association, stated, "This magazine will really open up the prospects for global communication about leading world class medical care provided by international providers." "The magazine will be an asset in our efforts to create a transparency in the industry as well a terrific source of information for anyone wanting to learn more about healthcare travel."
The Medical Tourism Association
"We are establishing a comprehensive, credible resource for American citizens and citizens from around the world to access information on medical tourism, identify hospitals and providers, their level of quality of care, and learn about their outcomes," explains Edelheit. "As a preeminent voice for the industry, the MTA is also positioned to address inquiries from government agencies, legislators, employers and insurers."
The MTA is working on providing transparency for provider outcomes and quality of care on a global level. Many leading international hospitals have agreed to work with the MTA on transparency. The MTA is also working directly with large US insurance companies who are trying to learn how to implement medical tourism into their healthcare plans. As a trade association, the MTA seeks to protect the reputation of the industry and to provide valuable benefits ot international providers.
"We encourage all stakeholders in medical tourism, affiliated industries and related technologies to join the MTA in its mission to ultimate serve the public," adds Edelheit. "Together, we can generate awareness of the quality and economic value of going abroad for quality healthcare and build credibility for foreign hospitals. As a unified, combined voice, we expect this industry to flourish and meet the needs of citizens who want to take advantage of services outside of their country borders."
The MTA Advisory Board includes:
• Karen Timmons, President & CEO of Joint Commission International
• William F. Ruschhaupt, MD, Chairman, Global Patient Services of Cleveland Clinic, Cleveland, Ohio
• Robert K. Crone, MD, President & CEO of Harvard Medical International; Boston, Mass.
• John F. P. Bridges, PhD, Assistant Professor at Johns Hopkins Bloomberg School of Public Health; Baltimore, Maryland
• Pradeep Thukral, Head of International Marketing at Wockhardt Hospitals Group; Mumbai, India
• Thomas Johnsrud, Senior Consultant, N.A., Parkway Hospital; Singapore
• Brad Cook, International Benefits Director at Hospital Clinica Biblica; Costa Rica
• Kamaljeet Singh Gill, GM, International Business Development Unit of National University Hospital; Singapore
• Jonathan Edelheit, President, Medical Tourism Association, Inc.; Palm Beach, Florida
• Renee-Marie Stephano, Esq., General Counsel for Medical Tourism Association and Editor of The Medical Tourism Magazine
• Stephen M. Weiner, Esq., Chairman of the Health Law Practice of Mintz, Levin, Cohn, Ferris, Glovsky & Popeo, P.C.; Boston, Mass.
• Scott A. Edlestein, Esq., of Counsel at Squire, Sanders & Dempsey, LLP; Washington D.C.
• Daniel Bonk, Executive VP ~ Central Region, Aurora Healthcare; Wisconsin
• Frederic J. Entin, Esq., Partner at Foley & Lardner, LLP; Chicago, Ill.
• Mary Ann Keough, Professor at Eastern Washington University; Washington State
• DDale C. Van Demark, Esq., Member of Epstein, Becker & Green, PC; Washington, D.C.
• Kevin Ryan, Esq., Member of Epstein, Becker & Green, PC; Washington D.C.
• Laura Carabello, Principal of CPR Communications, Publisher of Medical Travel Today Newsletter; New York
• Ruben Toral, Proprietor of MedNet Asia, Ltd.; Bangkok, Thailand
• David C. Kibbe, MD, MBA, Principal of The Kibbe Group LLC; North Carolina
Quality of Care & Transparency
The Medical Tourism Association is also working on a worldwide project where hospitals from around the world will work together to provide transparency and uniformity in the reporting of quality indicators, methodology and outcomes. "This is a huge breakthrough", Stephano stated. "That hospitals are willing to work together for the advancement of the industry as a whole will mean tremendous success for the Medical Tourism industry.
To learn more about membership in the Medical Tourism Association, visit www.medicaltravelauthority.com or email info@medicaltravelauthority.com.
www.MedicalTravelAuthority.com
info@medicaltravelauthority.com
###
Contact
Medical Tourism Association
Renee Stephano
561-627-1520
www.MedicalTravelAuthority.com

Contact
Multimedia
Press Release of the launch of the Medical Tourism Association's Medical Tourism Magazine