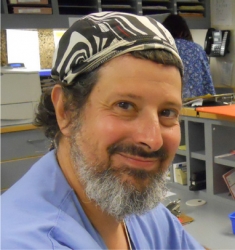 Farmingdale, NY, March 14, 2015 --(
PR.com
)-- Dr. Bruce H. Levin is currently associated with the Pennsylvania Spine and Headache Center in Philadelphia, Pennsylvania.
www.interventionalpainmanagement.com
His M.D. was earned at the Albert Einstein College of Medicine. Dr. Levin's main area of practice lies in interventional pain medication and medical devices. Through many years of innovation, he has developed highly effective proprietary treatments for several categories of headaches, particularly migraine headaches located around the eyes with a minimum of associated symptoms. Dr. Levin was the first to patent a device for neurostimulation of the sphenopalatin ganglion for the treatment of migraine, cluster and other headaches in addition to facial pain after trauma or surgery. The device has been made available in Europe and soon may be made available in the U.S. A testimony to his exemplary career comes from William C. Welch, M.D., F.A.C.S., F.I.S., Chief of Neurosurgery at Pennsylvania Hospital who says, "What I have observed in my colleague Dr. Levin is that he relishes the complex cases, the dilemmas. He applies his skills in diagnostics and pursues every option to bring relief to his patients." Dr. Levin is affiliated with the North American Spine Society and the Pennsylvania Medical Society. Among some of his prestigious awards are Vitals™ Patients' Choice Award (2011-2013); awarded to the top 5% of the nation's physicians and Vitals™ Compassionate Doctor Recognition (2011-2013); awarded to the top 3% of the nation's physicians.
The Professional of the Year membership in America's Registry is awarded to those candidates who have achieved recognition in their respective industry or profession for their accomplishments and who have established a commendable reputation. This membership honors individuals who have reached the highest standards of business practices and, as such, should be recognized for their standings in the business world. America's Registry is pleased to honor Dr. Bruce H. Levin for his incomparable achievements in the field of pain medicine.