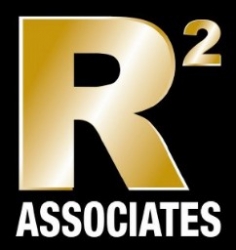 Morristown, NJ, May 04, 2015 --(
PR.com
)-- Today, R2 Associates LLC, announced that Murray Hansen has joined the R2 Associates team as its Senior Vice President, Military Business Development. In this new role, Murray will be responsible for assisting R2 clients in developing strategies to grow their business with the United States Air Force via the Air National Guard and Air Force Reserves.
Murray concurrently serves as a Brigadier General in the Wisconsin Air National Guard, as the Traditional Guard Chief of Staff. He previously served as the senior Air National Guard Advisor to the Commander and Headquarters staff, Air Force Reserve Command, Robins Air Force Base, Georgia.
He is a Master Navigator and Air Battle Manager with over 2,700 flying hours. He served as an instructor in the Air Force's only dual nuclear and conventional qualified B-52 squadron, flying 156 combat hours during Desert Storm. Murray then transferred to the Air National Guard to become an Instructor Weapon Systems Officer, after earning Distinguished Graduate honors from B-1B Initial Qualifications Training. During the wing's 2002 flying mission conversion, he was instrumental in the stand-up of the Air Force's first Total Force Integration (the 116th Air Control Wing), subsequently earning a second rating as an E-8C JSTARS Air Battle Manager and flying an additional 300 combat hours in support of Operations Iraqi and Enduring Freedom.
Murray previously served as a Director of Operations, as principal advisor to the Commander, Georgia Air National Guard and State Adjutant General as Director of Staff and Deputy Chief of the Joint Staff, Joint Force Headquarters-Georgia.
He is a past President of the National Guard Association of Georgia and has currently served for 10 years as first the Area III – Air representative and now as the Secretary of the National Guard Association of the United States' Board of Directors in Washington, DC. "Murray is a welcome addition to R2 Associates and brings decades of military experience to our team. He will be invaluable in supporting our clients by identifying business opportunities in the Total Air Force" said Richard Goldberg, President and CEO of R2 Associates.
R2 Associates provides the added support needed for small and large companies to fully achieve their strategic communications and business development objectives. With over 30 years of expertise in all areas of communications design, website development, public relations and business development, our experienced team can evaluate your challenges, develop a plan, identify opportunities, influence your targeted markets, and help grow your business.
The complete list of services offered by R2 Associates can be found on their website at www.R2associates.com or by calling 862-260-9100.
Media Contact:
Richard M. Goldberg, President and CEO
goldberg@r2associates.com
The biographical information contained in this press release is for information use only. Neither the Department of Defense, the National Guard nor any of their components endorse R2 Associates, their products or services.