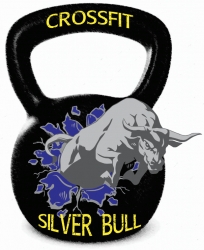 Memphis, TN, May 15, 2015 --(
PR.com
)-- New to Memphis, Tennessee is CrossFit Silver Bull. CrossFit Silver Bull had their inaugural workout out on Saturday, May 9th and is now officially open for business. Laura Ostrander is the Head Coach for CrossFit Silver Bull. She is CrossFit Level 1 certified, CrossFit Gymnastics Certified, has attended the Catalyst Weightlifting Seminar and is a member of the Mississippi Barbell Club as a nationally ranked female weightlifter. Laura has also participated on a team at the CrossFit Games regional competition.
Laura and her husband Richard have dreamed for many years about opening their own CrossFit Gym and this gym has now become a reality. Located in the Kroger shopping center at Hacks Cross and Winchester they chose a vacant former dry cleaners to build their gym. With many volunteers and hours put in, the gym has taken shape. The location is deceiving as it faces Hacks Cross directly across from the Fed Ex World Headquarters, but the postal address says Winchester Road.
CrossFit Silver Bull's mission is to improve your fitness and lifestyle ten-fold. One of the best parts of CrossFit is the community. You will get a great workout while enjoying the special family-like community at CrossFit Silver Bull. The coaches and athletes at CrossFit Silver Bull are welcoming, friendly, and supportive, so there is no need to be nervous about coming and trying a workout. Everyone is welcome and comfortable in their clean facility.
Many individuals purchase a gym membership and walk in and not know what they are doing or are unable to unleash their full genetic potential. At CrossFit Silver Bull your goals will be assessed and you will be guided through your fitness journey and see definite results.
CrossFit Silver Bull is located at 7960 Winchester Rd, Suite 107 in Memphis, Tennessee. Try a free workout and get hooked on CrossFit Silver Bull.