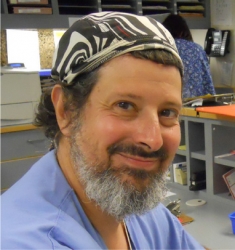 Philadelphia, PA, June 24, 2015 --(
PR.com
)-- About Bruce H. Levin
Dr. Bruce H. Levin received his M.D. from the Albert Einstein College of Medicine. He is Fellowship trained and Board Certified in Anesthesiology, Sub-Specialty Board Certified in Pain Management. He is known in the medical community as a pain specialist who does not shy away from difficult cases. Dr. Levin states "My experience is that a handcrafted, evidence based plan for each patient, delivered with cutting edge, innovative medical and therapeutic management, promises to bring the greatest pain relief." Dr. Levin often rejects standardized answers and embraces individualized pain profiles, and he has created a boutique-style culture within Pennsylvania Spine and Headache Center.
Dr. Levin has had notable success in treating migraine headaches, Frozen Shoulder Syndromes, Neuropathic Pain Syndrome and failed Spine Surgery Syndromes. He was the first to patent neuro stimulation of the sphenopalatine ganglion for the treatment of migraine, cluster and other headaches in addition to facial pain after trauma or surgery. A device has been made available in Europe and soon to be available in the U.S. He is introducing novel anti migraine pharmaceutical modalities in the future.
Dr. Levin is among the top 1% of the nation's physicians to receive the Vitals Top 10 Doctors award, Patients' Choice award and Compassionate Doctor Certification. He is a member of the North American Spine Society and the Pennsylvania Medical Society.
About Strathmore's Who's Who
Strathmore's Who's Who publishes an annual two thousand page hard cover biographical registry, honoring successful individuals in the fields of Business, the Arts and Sciences, Law, Engineering and Government. Based on one's position and lifetime of accomplishments, we honor professional men and women in all academic areas and professions. Inclusion is limited to individuals who have demonstrated leadership and achievement in their occupation, industry or profession.