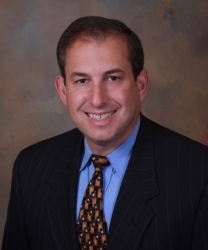 Rockville, MD, June 26, 2015 --(
PR.com
)-- About David C. Merkin
David C. Merkin is Co-Managing Member with the law firm of Merkin & Taylor, LLC.
Mr. Merkin earned a B.A. from the University of Maryland and his J.D. from the University of Baltimore School of Law. His area of practice is Criminal Litigation, Serious Traffic Litigation, Personal Injury, and Trust and Estate Litigation. Mr. Merkin is a member of the American Bar Association, the Maryland State Bar Association, the Bar Association of Montgomery County, Maryland, the District of Columbia Bar Association, and the Maryland Criminal Defense Attorneys Association. In his leisure time he enjoys bicycling and the Washington Nationals baseball.
About Strathmore's Who's Who
Strathmore's Who's Who publishes an annual two thousand page hard cover biographical registry, honoring successful individuals in the fields of Business, the Arts and Sciences, Law, Engineering and Government. Based on one's position and lifetime of accomplishments, we honor professional men and women in all academic areas and professions. Inclusion is limited to individuals who have demonstrated leadership and achievement in their occupation, industry or profession.