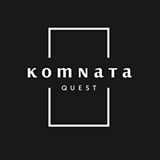 New York, NY, August 04, 2015 --(
PR.com
)-- The first escape room, opened as part of the Komnata international network, has opened its doors to its first visitors this August! Now, up to 40-60 people (12 teams with 3-5 people each) can attempt solving the secrets of the mysterious Saint Angelo's Castle every day!
Those who have already experienced the adventure say the Castle transports you to dark, medieval times for an exciting hour by not only helping to realize your intellectual potential, but also by giving you an intensely emotional adventure along the way. The whole experience follows an original script, which takes you to the very heart of the European inquisition – the gloomy catacombs of Saint Angelo's Castle.
The visitors will have exactly one hour to escape from this place using only their bravery and wit. Many aspects of the escape room will appear magical in nature, while its puzzles and secrets will have you wondering what nefarious, supernatural forces are behind them. In fact, though, the supernatural here is simply born of technology more advanced than can be found in other escape room games. The result is an experience, which is more exciting, more complex, and much more fun, as each team has to both escape the room and reconstruct the whole picture of what happened.