Strathmore's Who's Who Honors Isyjean P. Korenek with Special Times Square Appearance
Isyjean P. Korenek, of Rockdale, Texas, has recently been recognized by Strathmore's Who's Who for her outstanding contributions and achievements in the field of Education. In honor of her accomplishments and professionalism, Ms. Korenek's image will be projected over Times Square, New York, on August 21st. 2015.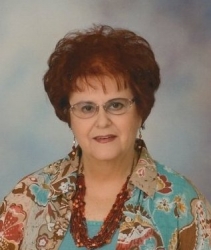 Rockdale, TX, August 19, 2015 --(
PR.com
)-- About Isyjean Korenek
Ms. Korenek has a 30+ year career in education beginning as an employee of the Rockdale ISD in August, 1980. She received her B.S. in Elementary Education from the University of Texas at Austin. Her first teaching assignment was with Thorndale ISD which lasted 3 years. From there she was transferred to the Mary Lee School Campus where she stayed for 5 years until 1988. Ms. Korenek's expertise was in Special Education for disturbed and/or behavioral disordered boys. Aside from in-school teaching, she also taught homebound students from the Rockdale High and Junior High Schools who were unable to attend classes on campus. Her present position is that of a Reading Interventionist. Ms. Korenek is a member of numerous associations including the National Education Association, the Texas State Teachers Association, she is President of Milam County Educators Association and the Cameron Educators Association, a member of the Association of Children with Learning Disabilities, the Texas Council for Children with Behavioral Disorders, the Rockdale Parent Teacher Association, the Cameron Parent Teacher Organization, the International Reading Association and the Texas State Reading Association. In addition to other numerous awards, Mrs. Korenek received a plaque in May of 2009 from the Cameron Independent School District for her 20 years of tenure. When she is not busy teaching her students, she enjoys reading, swimming, fishing and her 6 grandchildren.
About Strathmore's Who's Who
Strathmore's Who's Who honors successful individuals in the fields of Business, the Arts and Sciences, Law, Engineering and Government. We honor professional men and women in all academic areas and professions based on one's position and accomplishments. Inclusion is limited to individuals who have demonstrated leadership and achievement in their occupation, industry or profession. The Times Square appearance is given to the individual who has demonstrated consistent excellence in their career. The visual celebration of this individual will be displayed on digital screens at the venerable and historical 3 Times Square, New York, one of the busiest and most high profile landmarks in the nation.
Contact
Strathmore Who's Who
Ann Marie Barone
516-997-2525
www.strathmore-ltd.com

Contact