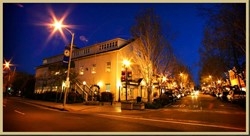 Sunnyvale, CA, November 14, 2015 --(
PR.com
)-- The Satellite Centers, a network of coworking and flexible cafe and office workspace, has opened its fifth cowork center in downtown Sunnyvale. The Center is designed for people in need of convenient drop-in cowork, meeting room, private office or desk use on a walk-in or full-time basis--with or without a long-term commitment.
Satellite members include consultants, home-based business owners, telecommuters and start-ups seeking comfortable, connected, convenient space to be productive, with a community of professionals. The first Satellite launched in Santa Cruz County in 2009 in downtown Felton, then Scotts Valley in 2011, downtown Los Gatos in 2012, and Santa Monica in 2013. This year's downtown Sunnyvale launch on S. Murphy Ave. is close to the train station, restaurants and specialty shops.
"Sunnyvale is in the center of the Silicon Valley, a community of entrepreneurs and tech pros. Our new space provides the opportunity to work among peers in a professional, relaxed environment. The flexible workspace and services can support the launch of startups or one-on-one meetings as well. Our goal is to enhance the local community." -Satellite CEO, Barbara Sprenger
The Sunnyvale facility includes offices, workstations, cafe workspace, meeting rooms, mailbox and phone services, virtual business plans, and state-of-the-art equipment. Members have 24/7 access by a proprietary access and automation system. Plans are hourly, daily or monthly. Evenings and weekends space can be utilized by community group events, author readings, classes, seminars.