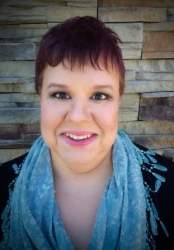 Farmingdale, NY, December 09, 2015 --(
PR.com
)-- Joyce L. Morrison earned her M.S. at Grove City College and her J.D. at Dickinson School of Law. She is currently the Director of Intellectual Property at Boehringer Ingelheim Vetmedica, Inc.
www.bi-vetmedica.com
The company is a service provider of products that are intended to maintain the health and welfare of animals. These products include a line of pharmaceuticals and vaccines that are used for the highest therapeutic value in the cattle, equine, pet and swine markets. They also offer their customers numerous services for the health and welfare of their animals that go beyond the medicinal benefits, such as diagnostics collaboration, disease management, industry support and education opportunities. Ms. Morrison is affiliated with Biotech Trade Organizations, the American Intellectual Property Association (AIPLA) and the American Bar Association (ABA). In her leisure time, she enjoys the company of her pet dogs.
The Bio of the Month membership is allotted to a particular individual by America's Registry of Outstanding Professionals for excellence and performance in their chosen career. Joyce L. Morrison has a proven record of achievement in the field of Intellectual Property Law, therefore, she has earned this honor. Members who have been inducted into the America's Registry Hall of Fame are among our most prestigious. We are pleased to include Joyce L. Morrison as our most recent inductee.