Strathmore's Who's Who Member Shelley L. Johnson Has Been Inducted Into the America's Registry Hall of Fame
For her accomplishments in Healthcare and IT Solutions, Strathmore's Who's Who member Shelley L. Johnson of Olympia, Washington, has been entered into the America's Registry Hall of Fame.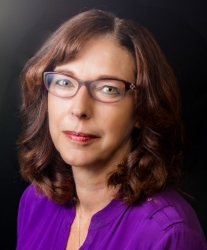 Olympia, WA, December 30, 2015 --(
PR.com
)-- Shelley L. Johnson is a Senior Analyst for Leidos Health. She was born in Glendale, California. She attended Linfield College in Portland, Oregon where she earned her B.S.N. and the University of California at San Francisco where she earned her M.S.N.
Ms. Johnson specializes in providing IT consulting services to the healthcare market. Ms. Johnson's expertise lies in clinical application implementation and optimization, systems development for data analysis to improve the quality of patient care, reducing healthcare associated errors and consequently reducing healthcare costs. She is affiliated with ANIA and HIMSS and spends her leisure time playing golf, hiking and cycling. Her new website is scheduled to launch in 2016.
www.shelleyljohnson.com
About Strathmore's Who's Who
Strathmore's Who's Who publishes an annual two thousand page hard cover biographical registry, honoring successful individuals in the fields of Business, the Arts and Sciences, Law, Engineering and Government. Based on one's position and lifetime of accomplishments, we honor professional men and women in all academic areas and professions. Inclusion is limited to individuals who have demonstrated leadership and achievement in their occupation, industry or profession.
Contact
Strathmore Who's Who
Ann Marie Barone
516-997-2525
www.strathmore-ltd.com

Contact