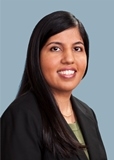 Fort Washington, PA, January 13, 2016 --(
PR.com
)-- Starfield & Smith, P.C. is proud to announce that Jennifer Borra, a member of the Firm's Commercial Lending practice group, has been elected as Partner of the Firm.
Ms. Borra concentrates her practice in the areas of commercial lending, real estate and commercial contracts, and she has extensive experience in the areas of government-guaranteed lending and financing. She has closed hundreds of commercial finance transactions, from start-up business transactions to complex real estate and business acquisitions.
In addition to documenting and closing transactions, Ms. Borra advises lenders on compliance issues related to the SBA's 7(a) and 504 loan programs, and she assists lenders in preserving and protecting their government guaranty. She also advises small businesses on regulatory and licensing matters at both the state and federal levels, as well as on corporate governance and transactional matters such as real estate purchases, stock purchases, asset purchases and leases.
Starfield & Smith is a boutique financial services law firm headquartered in suburban Philadelphia, Pennsylvania, and is widely recognized as a leading national law firm providing services to SBA and other government guaranteed and commercial lenders nationwide. The Starfield & Smith team now includes over 32 dedicated individuals, all of whom stand ready to assist financial institutions with their SBA, commercial lending and litigation needs.
Learn more about the Starfield & Smith team at www.starfieldsmith.com.