Prototek Manufacturing Now Offers Guardian Outsourcing; Outsourcing at Its Best
Concepts to prototypes through production, they have you covered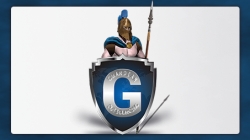 Contoocook, NH, January 29, 2016 --(
PR.com
)-- Guardian Outsource is an excellent one stop manufacturing source based out of Contoocook N.H.
They provide start to finish manufacturing solutions. Specializing in CNC machining, Precision sheet metal fabrication, Die casting, Injection moulding, Assembly and much more.
With exceptional customer service, supply chain management, design assistance, and the drive and determination to be the best, Guardian is more than qualified to aid you in your search for economical manufacturing.
Concepts to prototypes through production, they have you covered. From their own family of manufacturing facilities in-state throughout their global network of partners. What ever manufacturing needs and requirements you may have, Guardian has the expertise and resources to accommodate them.
It is Guardian's goal to make sourcing simple. Dealing with the selection and use of multiple vendors can be challenging while eating away at your time and resources including engineering, accounting and logistics bringing down your bottom line. Let Guardian consolidate these efforts for you! Commitment to quality control and delivery of your products are assured. Let Guardian protect your concepts, designs and products from substandard vendors.
Let Guardian Outsource's determination drive your success!
Darlene Isabelle,President
Certified Woman Owned Company
244 Burnham Intervale Road
Contoocook, NH
603-746-2001 (phone)
800-403-9777(toll free)
603-746-2427 (fax)
Monday - Friday 7:00am - 5:00pm EST
Contact
Prototek Sheet Metal Fabrication, LLC
Darlene Isabelle, President
(603) 746-2001
http://www.guardianoutsource.com

Contact