James A. Tumlin Has Recently Been Recognized by Strathmore's Who's Who as a Lifetime VIP
James A. Tumlin, of Chattanooga, Tennessee, has recently been honored as a Lifetime VIP Member by Strathmore's Who's Who Registry for his outstanding contributions and achievements in field of Healthcare.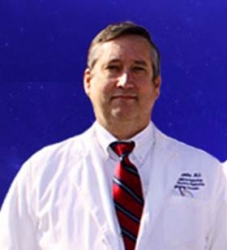 Chattanooga, TN, March 01, 2016 --(
PR.com
)-- About James A. Tumlin
Dr. James A. Tumlin is the Founder and Medical Director of Healthcare Research Institute. Dr. Tumlin received a B.A. from the University of Florida, and his M.D. from the University of South Florida, College of Medicine. He served his residency in Internal Medicine and Fellowship in Nephrology at Emory University Affiliated Hospitals. Dr. Tumlin is Board Certified in Internal Medicine, Clinical Nephrology, and Research Nephrology. He is a consultant for various corporations including Pfizer, Neurex, ZS Pharmaceuticals, Cara Pharmaceuticals, LaJolla Pharmaceuticals. Dr. Tumlin is the recipient of numerous awards including Best Doctors in America, Who's Who in American Medicine-Nephrologists of the Year, and the Green Apple Teaching Award from Emory University Hospital. He is a member of the American Medical Association, American College of Physicians, American Society of Nephrology, American College of Clinical Investigators, Southern Society of Clinical Investigation, International Society of Nephrology, Society of Clinical Research Associates, the Cardio-Renal Society, and is the Founder and President of NephroNet Clinical Trials Consortium.
www.nephassociates.com
About Strathmore's Who's Who
Strathmore's Who's Who publishes an annual two thousand page hard cover biographical registry, honoring successful individuals in the fields of Business, the Arts and Sciences, Law, Engineering and Government. Based on one's position and lifetime of accomplishments, we honor professional men and women in all academic areas and professions. Inclusion is limited to individuals who have demonstrated leadership and achievement in their occupation, industry or profession.
Contact
Strathmore Who's Who
Ann Marie Barone
516-997-2525
www.strathmore-ltd.com

Contact