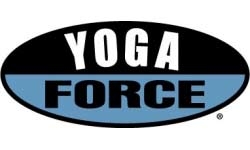 New York, NY, February 10, 2006 --(
PR.com
)-- YogaForce, a lifestyle brand, has teamed up with Jessica Simpson again. This time she has signed a YogaForce A-Line Mat to benefit The Skin Cancer Foundation. "Melanoma, the deadliest form of skin cancer, is rising faster than that of any other cancer. Nationally, there are more new cases of skin cancer each year than the combined incidence of cancers of the breast, prostate, lung and colon. The Today Show, The NewsHour With Jim Lehrer (as recently as the February 9th broadcast) and other media give a lot of play to the other forms of cancer and somehow fail to mention Skin Cancer. I am on a personal crusade to increase skin cancer awareness, and Jessica Simpson's star power has fuelled interest," says Anne E. Appleby, the Founder and President of YogaForce. Appleby is a skin cancer survivor herself.
The Mat will be auctioned off on eBay's GivingWorks on Valentine's Day. All the proceeds will go to benefit the foundation.
The Mats can be found at www.macys.com and at The Sharper Image Stores nation wide. The new line of clothes will premier in the fall. Please go to www.yogaforce.com and make your bid today. Independently of this auction, YogaForce will continue to support this great cause. Please give generously to this charity @ www.skincancer.org and remember that early detection can safe a life and that life may be your own.
Anne Anderson
press@yogaforce.com
###