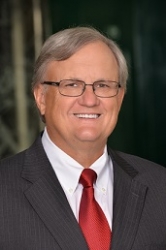 Boca Raton, FL, March 18, 2016 --(
PR.com
)-- The American College of Bankruptcy announced today that Robert C. Furr of Furr and Cohen, PA, located in Boca Raton, Florida, will be inducted as a Fellow of the College on March 18, 2016 in Washington, D.C. The ceremony will take place at the Smithsonian Donald W. Reynolds Center for American Art and Portraiture, and will be presided over by Michael L. Cook, Chair of the College.
Mr. Furr is a practicing attorney and bankruptcy trustee in Boca Raton with more than 30 years' experience in his field. He lectures frequently throughout the country on bankruptcy issues and case law. He is also a former past president of the National Association of Bankruptcy Trustees.
The 31 inductees of the College's Class 27 are being honored and recognized for their professional excellence and exceptional contributions to the bankruptcy and insolvency practice. They reside in 19 states and two foreign countries.
The American College of Bankruptcy is an honorary association of bankruptcy and insolvency professionals and plays an important role in sustaining professional excellence in the field. College Fellows include commercial and consumer bankruptcy attorneys, judges, insolvency accountants, turnaround and workout specialists, law professors, government officials and others in the bankruptcy and insolvency community.