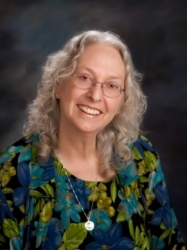 Roseville, CA, April 27, 2016 --(
PR.com
)-- About Gail Nickerson
Gail Nickerson was born in New Rochelle, New York. She is the Director of Rural Health Services at Adventist Health in Roseville, California, which provides oversight for over fifty Rural Health Clinics in California, Oregon and Washington. She has over 30 years experience as a health systems consultant and an outpatient clinic administrator. Ms. Nickerson earned her B.A. at Sarah Lawrence College and attended a Professional Program in Education at Notre Dame University, British Columbia. She has an Educational Technology Certificate from Sonoma State University. Ms. Nickerson's career began as the Office Manager for Rosenberg Associates. She then became a Consultant for Rosenberg Associates. After that she became an Administrator for Southern Humboldt Medical Center and then was named Executive Director of the North County Clinic. Before her current position with Adventist Health, she was the Senior Consultant with Rosenberg Associates. She co-authored the "Rural Health Clinic Guidebook: A Reference for Establishment and Operations of a Rural Health Clinic," Public Health Institute, 1998-2002 and 2006-present. Ms. Nickerson is affiliated with the NARHC, CARHC, NRHA and CSRHA. She was appointed by Governor Brown to the California Commission on aging (CCoA) and is the Co-Chair of the California Hospital Association (CHA)'s Hospital-Based Outpatient Clinics Committee. She also received the NHRA's President's Award "for being a leader and a driving force in enhancing the quality of life for rural Americans." She received the NARHC's Ron Nelson Award in 2012 "for outstanding leadership, dedication and commitment to the advancement of Rural Health Clinics" and the CHA's Certificate of Distinction "for her voluntary efforts in connection with rural health clinics and outpatient clinics." In 2011, Ms. Nickerson represented the Rural Health Clinics on the federal HPSA/MUP Negotiated Rulemaking Committee and received the 2010 Rural Champion for Community Leadership Award from CRSHA. In her spare time, she enjoys photography.
www.youtube.com/watch
About Strathmore's Who's Who
Strathmore's Who's Who publishes an annual two thousand page hard cover biographical registry, honoring successful individuals in the fields of Business, the Arts and Sciences, Law, Engineering and Government. Based on one's position and lifetime of accomplishments, we honor professional men and women in all academic areas and professions. Inclusion is limited to individuals who have demonstrated leadership and achievement in their occupation, industry or profession.