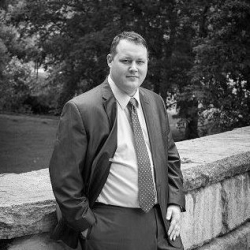 Murfreesboro, TN, June 14, 2016 --(
PR.com
)-- Fidelity Networks proudly announces that Drayton Hughes has joined the firm to lead business development. Drayton will be based in central Tennessee, serving Fidelity's national client base.
"I'm thrilled to be joining such a supportive team," said Drayton when asked about his reason for joining. "what attracted me most to Fidelity was their take on how if we take care of our customers they will take care of us."
Drayton brings with him a strong understanding of mobile technology through his background as a Sr. Account Manager and Healthcare Team Leader for DataSource Mobility. While attending college at Austin Peay State University he also worked for AT&T as a sales consultant. After college he took a few months off to hike the Appalachian Trail and returned to work in the finance and banking industry. He is a dedicated account manager who is quick to learn what his client's drivers are and get the best pricing possible.
"I want to ensure that the clients I work with understand that Fidelity Networks is a shop that sees things through," said Hughes. "I believe that coming up with creative solutions that solve today's technology problems is a challenge for any company to handle alone…I want to help solve these problems and also provide an enjoyable experience."
Recently Drayton performed his first live comedy show to a crowd of about 150 people. He enjoys playing guitar, writing songs, and messing around in his home recording studio. "Getting in front of a group of people and trying to make them laugh makes solving technology issues seem easy… don't get me wrong, both are difficult… but attitude is what makes all the difference."
Drayton also spends time working with the local humane society. His love for animals comes from growing up with his Grandfather. "I played a lot of sports but whenever I wasn't playing a sport I was at my Grandfather's house training horses, dogs, raising quail, and learning how to do things like fix barbed wire fences, build barns, and learn what a hard day's work will get you… in fact the first car I ever purchased for myself I paid cash for by selling two bird dogs and a horse… I bought a mustang."
Fidelity Networks, the leading technology solutions provider, based in Murfreesboro, TN, serves an international client base. Specializing in bringing excellent technology to the mid-market and Enterprise, Fidelity Networks offers in-house customer service, technical and business experts as a value-add to any server, storage or security solution. With the goal of making things easier for cost- and resource-constrained IT professionals, Fidelity Networks has seen 80% year-over-year growth in sales over the past two years.