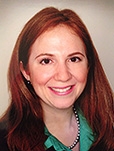 Aventura, FL, September 07, 2016 --(
PR.com
)-- Neustein Law Group, PA prevailed in six separate foreclosure appeals across the state of Florida this summer.
In Stoltz vs. Aurora Loan Services, LLC, the Second District Court of Appeal ruled that Neustein Law Group successfully challenged the bank's right to bring a foreclosure action against a homeowner. The Appellate court ruled that the Final Judgment be vacated and that the case shall be dismissed after Neustein Law Group successfully argued that Aurora Loan Services, LLC did not prove that they had proper Standing or the right to foreclose.
In HSBC Bank vs Magua, Neustein Law Group challenged a Final Judgment of a 2007 foreclosure case by arguing that it was entirely based on Hearsay Evidence and lack of Standing. After Neustein filed its initial brief in the Fourth District Court of Appeal attacking the bank's right to foreclose and the hearsay evidence used at trial, the bank filed a confession of error, resulting in another victory for the home owner.
The Fourth District Court of Appeal affirmed two more victories by Neustein Law Group for two properties located in the greater Ft Lauderdale area in Broward County; Deutsche Bank National Trust Company, as Trustee for Harborview Mortgage Loan Trust Mortgage Loan Pass-Through Certificates, Series 2007-5 vs Preddie and Deutsche Bank Trust Company Americas as Trustee RALI2006-Q56 vs Page.
The 4th DCA also reversed in part the case of Nationstar Mortgage, LLC vs Lasala due to the Bank's failure to adequately prove the amount of damages sought in the Final Judgment. The case was remanded back to the Trial Court.
In Wells Fargo Bank vs 575 Adams, LLC, Neustein Law Group represented a Non-Borrower owner of a property in Miami Beach who was wrongfully deprived the right to conduct discovery and take the deposition of the Bank's trial witness. The Third District Court of Appeal quashed the lower court's order granting the Bank's Motion for Protective Order. This case affirmed that a property owner has the legal right to aggressively defend a foreclosure action even if he/she is not the original Borrower.
The attorneys and staff at Neustein Law Group, PA have been defending foreclosure cases longer than most any other firm in the State of Florida. Led by Frederick A Neustein, Esq. and Nicole Moskowitz, Esq, Neustein Law Group, PA is a boutique commercial litigation law firm headquartered in Aventura, FL in Miami-Dade County and has several convenient offices located twenty minutes from wherever you are throughout Miami-Dade County, Ft. Lauderdale / Broward County, Boca Raton, West Palm Beach / Palm Beach County and throughout the State of Florida. Their direct phone number is 305-531-2545.