John M. Lalli, C.O.O. Honored as a Prominent Business Leader and a Top Executive by Strathmore's Who's Who Worldwide Publication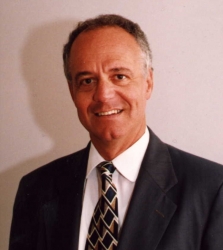 Pound Ridge, NY, October 21, 2016 --(
PR.com
)-- John M. Lalli of Pound Ridge, New York has been recognized as a Prominent Business Leader and Top Executive for 2016 by Strathmore's Who's Who Worldwide Edition for his outstanding achievements and high level of success with over 35 years of technology and business experience in the field of Information Technology.
About John M. Lalli , C.O.O.
Mr. Lalli is the Chief Operating Officer and Managing Director of Blue Hill Data Services and Computer Alternative Processing Sites, which are national IT managed hosting infrastructure services providers supporting global clients. They provide IT infrastructure, multi-platform support services and Application Support Services and are now the only fully managed services provider delivering all services from on-shore USA. They are headquartered in Pearl River, New York, with data centers in New York, New Jersey and Connecticut as well as offices in Philadelphia, Pennsylvania.
Mr. Lalli has been on both the corporate and managed services sides of the information technology business, and is an industry subject matter expert with a proven track record of delivering growth and superior client services in the Information Technology Cloud Computing space. His career includes 29 years in Broadcast/Media/Entertainment with CBS, Inc., where his last position was Vice-President and Chief information Officer. At CBS, he implemented a revenue generation shared services business which contributed significantly to the bottom line, culminating in a successful strategic outsourcing partnership, the first of a kind for a major television network. He held senior management positions as Senior Vice President Business Development and as Chief Technology Officer for managed hosting services providers, Systems Management Specialists and Marconi Services. Prior to joining Blue Hill Data Services, Mr. Lalli was as the Executive Vice President of Business Development and Strategic Services for Infocrossing, Inc., a publicly held infrastructure services provider. He was part of the leadership team that tripled the growth of that company during a four year period.
While at CBS, Mr. Lalli was invited to the White House as a subject matter expert consultant during the Carter Administration to join the "White House Committee on Technology." He received the American Management Association Philosophy of Education and Services Award and the DeSeversky Institute CBS School of Management Award for leadership. He also was recently recognized in Times Square, New York City on the Reuter's billboard. Mr. Lalli was appointed Honorary Chairman and Speaker for the Blessed Sacrament High School Alumni Association. He has written articles in several trade journals. He is affiliated with the American Association of Blood Banks and the Notre Dame Alumni Association. Mr. Lalli was appointed to the Board of Trustees and the Executive Finance Committee of Meadowlands Hospital Medical Center, Liberty Health System, serving from 2002 up to the recent privatization of Meadowlands hospital.
Mr. Lalli's accomplishments include substantial growth of an Information Technology services business delivering cost effective managed hosting IT services to Fortune 1000 and mid-market companies while at the same time creating more jobs on-shore in the US. . In support of this growth model, he also developed and implemented innovative, dedicated disaster recovery services for all computing platforms enterprise-wide. "In this age of financial pressure and uncertain times, we are proud to have grown our business by more than triple since 2012," said Lalli. "I believe it speaks to the quality, flexibility and affordability of our services and the dedication of our staff to provide best in class services, all from right here in the U.S."
Born in Mt. Vernon, New York, Mr. Lalli obtained a B.A., Cum Laude, in Economics and Management Sciences from the University Of Notre Dame in Indiana with post-graduate studies in Computer Science at both the University of Notre Dame and Pace University. He is a decorated Vietnam Veteran serving in U.S. Army Intelligence. He is married to D. Leigh Lalli and they have five children. In his spare time Mr. Lalli enjoys golf and family activities.
For further information, contact
www.BlueHillData.com
.
About Strathmore's Who's Who Worldwide
Strathmore's Who's Who Worldwide is an international advertising, networking and publishing company based in Farmingdale, New York. They are proud to be able to satisfy their clients and continue to have repeat clientele due to their longevity and pride in their products and services. The Owners strive to connect business professionals to enhance their contact base and networking capabilities so they can get the acknowledgment and publicity within their industries and beyond. The Strathmore family has been providing these valuable services for over two decades. They target executives and professionals in all industries to be featured in their publication and on-line directory. Industries include business, law, education, healthcare and medicine, fine arts, IT, government, science, real estate, entertainment and many more accomplished fields. Professional profiles are listed in an annual hardcover journal and in a detailed, searchable database on the website www.strww.com.
Contact
Strathmore Worldwide
Susan Perrault
516-677-9696
www.strathmoreworldwide.com
Syndi Reibman

Contact