New Leadership at Schutte-Buffalo
Former owner of Schutte-Buffalo, Tom Warne, moves in to Director of Sales role. Current Vice President and General Manager, Chris Berardi to assume role of President and General Manager.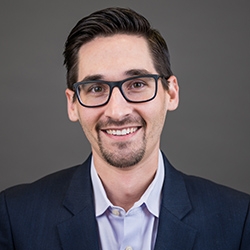 Buffalo, NY, December 21, 2016 --(
PR.com
)-- Schutte-Buffalo Hammermill, LLC, a New York based manufacturer of a complete line of size reduction equipment and systems solutions, today announced forthcoming leadership changes at the company.
Effective on January 2, 2017, Christopher Berardi will assume the positions of President and General Manager of Schutte-Buffalo. "After thorough succession planning, the Company is quite pleased to have internally found the best individual to assume the President's mantle from Tom Warne," said Martin Berardi, CEO of Schutte-Buffalo. "Since joining us, Chris has demonstrated both vision and a business acumen that has resulted in improved operational effectiveness across the entire organization."
"I'm grateful for the opportunity to lead an exceptional organization with such great history," said Christopher Berardi, a graduate of the Park School of Buffalo, Emory University, and the University at Buffalo School of Law, who, prior to joining Schutte-Buffalo as its Vice President and General Manager in early 2016, was a corporate attorney focused on financial transactions. "I intend to ensure that Schutte-Buffalo continues to lead the way in the ongoing evolution of the size-reduction equipment industry."
Tom Warne, the former owner and current President, will shift his focus to concentrate on sales leadership and business development as Schutte-Buffalo's Director of Sales. "Tom brings his 25+ years of sales and management experience in our markets to his new position," said Martin Berardi. "Mr. Warne has been the leader of our company in sales in all regions of the world, and he will be integral in expanding our reach further. His extensive knowledge of our equipment and its manifold uses helps in focusing our value proposition: Educating potential customers on the correct equipment for their application and providing truly customized equipment for our customers' needs."
"I'm very happy to transition to my new role, and I am anxious to be afforded the opportunity to re-dedicate myself to sales and business development at an exciting time for the Company and the industry," said Warne. "With our existing organization in place combined with his leadership skills, I'm confident that Chris will help make "Schutte-Buffalo" synonymous with size-reduction."
About Schutte-Buffalo:
Schutte-Buffalo has been the leader in process and size reduction equipment and solutions for over 80 years. Located in Buffalo NY, Schutte-Buffalo has been extending its product offering through internal developments as well as strategic partnerships. Today, Schutte-Buffalo is considered a "one-stop shop" for several markets including recycling, agricultural products, process industries, and wood conversion for alternative uses. Visit Schutte-Buffalo's homepage at
Hammermills.com
.
Contact
Schutte-Buffalo Hammermill, LLC
Cassie Conroy
716-855-1555
www.hammermills.com

Contact