Suncoast Partners International Announces Launch of Fractional/SALESvp
Some of the typical challenges a Fractional/SALESvp can help clients solve are: Sales Best Practices, Sales Process Design; Sales Talent Management and Development; Compensation and Incentive Plan Design; Sales and Marketing Alignment; Metrics and Measurement; CRM Technology Adoption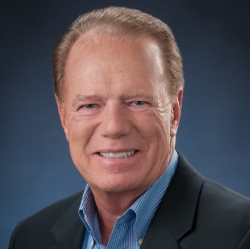 Sarasota, FL, January 03, 2017 --(
PR.com
)-- Dan Nelson, President of Suncoast Partners International LLC, has announced the launch of Fractional/SALESvp. This new service offering is targeted for Small and Medium Businesses (SMB) that are:
Growing and/or changing and need strategic assistance with sales and marketing insight.
A start-up or small company that needs intensive sales and marketing assistance, as well as development of sales processes, but has not yet grown the business enough to require a full-time Sales VP.
Looking to outsource critical sales processes. This can become especially important when a long-term Sales VP is leaving a company.
In need of targeted sales skills that it does not currently possess on staff.
"The Fractional/SALESvp becomes a key business partner to the CEO or President, providing strategic sales and marketing support on a less than full-time basis," according to Dan Nelson, "Our consultants are highly skilled professionals with backgrounds that span multiple decades of sales, marketing and operational experience. They become an integral part of the leadership team, bringing better sales understanding to everyone on the team in virtually any industry."
Once the engagement begins, the Fractional/SALESvp will implement sales best practices, manage the sales pipeline, hold salespeople accountable to reach their goals, provide sales coaching and account strategy, go on sales calls with your salespeople and generate sales results. He or she will also help with the on-boarding and training of new sales people.
"We serve as valued advisors and coaches to companies looking for customer-focused solutions and best practices in sales and marketing strategies," states Nelson, "We bring invaluable experience to the table at an affordable cost. We will help you analyze and understand the business development aspects of your business and be your strategic partner to develop a plan for your future. The bottom line is that we help SMB grow profitable sales and achieve their strategic objectives."
For more information on Fractional/SALESvp, contact Dan Nelson at dan@suncoast-partners.com or phone him at 941-256-2405.
About Suncoast Partners International:
Suncoast Partners International is a sales and marketing consulting organization founded in 1998. Our expertise is in advanced sales execution. We make sales and marketing plans work in the marketplace – on the street, in front of the customer where it counts. For more information, visit www.suncoast-partners.com
Contact
Suncoast Partners International LLC
Dan Nelson
941-256-2405
www.suncoast-partners.com

Contact