Marriage and Family Therapists of New York Opens New York City Office Under Direction of Dr. Joan D. Atwood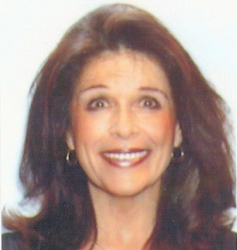 New York, NY, February 01, 2008 --(
PR.com
)-- Nationally recognized social psychologist and author, Dr. Joan D. Atwood, Owner and President of Marriage and Family Therapists of New York, has opened a New York City office. Responding to client requests, Dr. Atwood has expanded her practice to a convenient midtown NYC location situated at 19 West 34th Street.
Marriage and Family Therapists of New York (MFTNY), provides a broad range of counseling and therapy services to Individuals, Couples and Families addressing a wide array of issues. Dr. Atwood's team of highly skilled and experienced professionals, each with their particular area of expertise, is available for initial consultation to establish a custom program that meets clients' individual needs.
Services include anger management, couple and individual counseling, family counseling, pre-marital counseling, divorce therapy and divorce mediation, gay/lesbian issues and therapy which addresses anxiety, depression, bereavement, remarriage, adolescent problems, substance abuse, and sexual issues. "The focus is on empowerment. We help clients to expand their vision, to see more possibilities and thus more solutions to problems. Further, our services help individuals to re-story their lives, so they experience more positive outcomes in their relationships." said Dr. Atwood.
As former President of the New York State Association for Marriage and Family Therapists, Dr. Atwood was very involved in the efforts to obtain recognition and licensure for marriage and family therapists in NY. She is fully committed to the ongoing supervision to license new mental health professionals. To this end, she has developed an Internship and Residency Programs available for social workers, marriage and family therapists, and other mental health professionals.
For more information, please call 516-764-2526. To view the website, http://www.NYMFT.Com.
###
Contact
Marriage and Family Therapists of New York
Joan D. Atwood, Ph.D.
516-764-2526
www.NYMFT.com

Contact