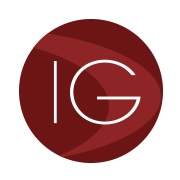 Atlanta, GA, March 01, 2017 --(
PR.com
)-- Insight Global, a leading staffing services company, is proud to announce that its President, Bert Bean, has been recognized in the Staffing Industry Analysts (SIA) 2017 Staffing 100. Bean, who has been included among this list in years past, is considered one of the most influential leaders of the staffing industry.
Bean started with Insight Global as a recruiter after graduating college and has excelled in a number of positions for the company for more than a decade. He was named President in 2015, and oversees all sales, recruiting and leadership operations for the company's 43 regional offices. Bean has not only helped the company grow its presence within the IT sector, but he has also been an integral part of the launch of Insight Global's newest divisions focused on accounting, finance and engineering.
Insight Global has experienced rapid growth since the company was founded as an Atlanta-based startup in 2001. Insight Global is currently ranked by SIA as the 3rd largest IT staffing firm in the U.S., 12th largest staffing firm in the U.S. overall and one of the fastest-growing U.S. staffing firms.
As stated in the Staffing 100, "In 2017, Staffing Industry Analysts predicts 4% growth and projects the US staffing market to generate a record $145 billion."
As the industry grows, Bean will continue to be a driving force in the company's future expansion. Insight Global plans to grow its presence to reach 100 markets throughout North America, while continuing to open new divisions.
The company, which has stayed true to its core principle to only promote from within, is currently accepting applications for its internal recruiter/account manager role through the company's website: www.insightglobal.com.
About Insight Global
Insight Global is a national staffing and services company that specializes in sourcing information technology, accounting, finance, and engineering professionals and delivering service-based solutions to Fortune 1000 clients. Insight Global completes more than 33,000 placements annually in short-term, long-term, contract-to-hire, and direct placement positions through our network of more than 40 regional offices across the U.S. and Canada. The company has been ranked one of the fastest growing staffing firms for more than a decade and named the 3rd largest IT staffing firm in America by Staffing Industry Analysts.