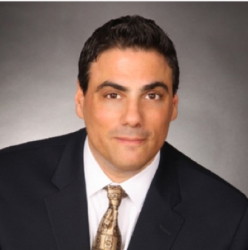 Shelton, CT, February 28, 2017 --(
PR.com
)-- Tom Weinbaum, CEO and Founder of the Weinbaum Group, helps socially responsible for-profit companies and nonprofits achieve exceptional growth. He now joins the Intelliversity faculty to assist the many innovative companies who follow Intelliversity to achieve similar exceptional growth. Mr. Weinbaum brings 20+ years of business growth acceleration, marketing and sales expertise to the faculty.
"I am excited to join the Intelliversity faculty and become an advisor for innovators and startups," said Tom Weinbaum.
"We added Tom to our faculty because he has a unique ability to accelerate growth in ways I have never seen before, with a focus on win-win client relationships," said Robert Steven Kramarz, Executive Director and Co-Founder of property and intuition to be on level well above any other sales and marketing advisor I've ever studied, including some of the best. He's a true original, and he cares as well. I hope people will take time to get to know him."
To learn more about how Tom achieves results for the companies he works with, read this article. The article includes a link to his eBook, The Complete Guide to Proven Strategies to Grow Your Business: How to Create a Sales & Marketing Powerhouse. You can enjoy his latest article and
download a copy of Tom's eBook
from the Intelliversity library.
Intelliversity is a business funding academy, led by investors, for innovative business concepts and projects. The founders are dedicated to putting "The Fun Back in Funding." To this end, Intelliversity offers a powerful library of eBooks and blogs about trends in traditional and alternative funding and related aspects of making entrepreneurship successful. All eBooks and articles are available at no charge. The company is a non-profit organization.