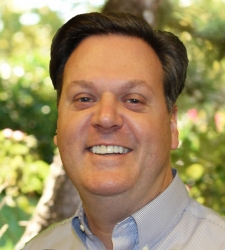 Baltimore, MD, April 05, 2017 --(
PR.com
)-- Synagro announced today that Matt Robertson has joined the company as Chief Commercial Officer (CCO), to address capacity-building in commercial practice as the company continues to undergo rapid growth in communities and commercial industries throughout North America. Matt brings solution-focused leadership experience and operational expertise that adds depth to the bench of Synagro's Executive Leadership Team.
Following a military career in the US Air Force, and an MBA from Duke University, Matt's professional path includes senior management positions at Deloitte, DuPont, and Axalta Coating Systems. In addition to serving as General Manager of a $400M industrial business, his previous roles have included running global marketing and sales organizations, product management, and strategy development. Among Matt's many achievements is the development of corporate processes for customer and market segmentation, pricing, channel strategy, and the implementation of inside sales.
Steve Cole, President and CEO said, "The appointment of Matt Robertson as our Chief Commercial Officer is the next step in ensuring all of our company's commercial efforts are in service of creating real value for our customers. His broad-ranging experience in both business and the military will support our mission of being the most trusted provider of resource recovery solutions in the industry."
About Synagro
Founded in 1986, Synagro (
www.synagro.com
) provides environmentally compelling solutions for civic and commercial organizations that generate organic by-products. The Company's reliable, sustainable solutions transform industrial and municipal waste into environmentally-friendly resources that benefit our communities. As the largest recycler of organic by-products in North America, Synagro uses best-in-class processes, from beneficial reuse to renewable energy that adhere to the strictest of environmental regulations to provide sustainable solutions for communities across the continent. Serving more than 600 municipal and industrial water and wastewater facilities across the U.S. and Canada, the Company's leading systems of by-product management services help municipalities of all sizes save money and meet environmental regulations.
Follow us on LinkedIn and Twitter
Like us on Facebook
Contact:
Steph Vander Veen
Communications Manager
443-489-9000